State Sen. Emmett Hanger (R-Augusta County) was honored by the national organization Mental Health America at the National Conference of State Legislatures' annual meeting held recently in Boston.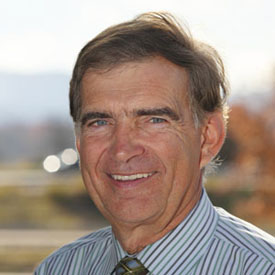 Hanger was named 2017 Mental Health State Champion for Virginia, citing that he "understands the needs of those with mental illness in Virginia and disregards party-lines to insure needed legislation is funded and passed."
​Hanger is an active member of the ​Joint Subcommittee to Study Mental Health Services in the 21st Century" ​and ​​works closely with Chairman Creigh Deeds (D-Bath County) and chairs one of it's two subcommittees, ​"Service System Structure and Financing​.
He is the Co-Chair of the Senate Finance Committee that handles the state budget and Chairs the Finance Subcommitttee on Health and Human Resources which deals with all related programs and funding matters. ​
Over the years, he ​also has served on the "​Governor's Task Force on Improving Mental Health Services and Crisis Response" and patroned numerous bills and budget amendments to improve the mental health services in Virginia for all. He has been key to improving services for crisis stabilization and treatment for our youth dealing with mental health issues and a true advocate for Virginia's facility that treats them, the Commonwealth Center for Children and Adolescents.
MHA was founded in 1909 and is the nation's leading community-based nonprofit addressing the needs of those living with mental illness while promoting the overall mental health of all Americans.
Hanger represents the 24th Senate District which stretches from parts of Culpeper County, all of Madison County, parts of Rockingham County, and all of Augusta and Greene Counties, including the Cities of Staunton and Waynesboro.