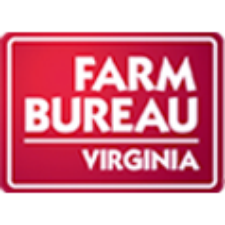 While you're grilling a Virginia beef burger or picnicking with farm-fresh produce, be sure to celebrate Memorial Day and other summer events safely.
From handling and preparing food to transporting it, food safety begins with proper hand cleaning. The Virginia Department of Agriculture and Consumer services urges consumers to make sure their hands and cooking and eating surfaces are clean before a picnic commences. If you're at a site with no access to running water, use a water jug, soap and paper towels, or clean your hands with moist towelettes.
Keep cold food cold using coolers with ice or frozen gel packs to store foods at 40 degrees or cooler to prevent bacterial growth. Also consider packing beverages in one cooler and perishable foods in another. That helps limit the number of times a food cooler is opened, which keeps the contents cold longer. Be sure to keep raw meat, poultry and seafood wrapped and separate from foods that will be eaten raw, such as fruits and vegetables.
When grilling meals, be sure meats are cooked to a safe temperature before serving. Steaks, roasts, fish and pork should be cooked to 145 degrees. Ground beef needs to reach 160 degrees, and chicken should be cooked to 165 degrees. Seafood should be cooked until it's opaque, and shellfish should be heated until the shells open.
VDACS recommends marinating foods in the refrigerator instead of on the kitchen counter or outdoors. And if you plan to put some of the marinade on the cooked food, reserve a portion before adding the meat. Don't reuse platters or utensils that have held or touched raw meats unless you wash them first.
Additional grilling safety tips are available on the Virginia Farm Bureau Mutual Insurance Co. website at FarmBureauAdvantage.com/TheAdvantage/SafetyCenter/YourFamily/GrillingSafety.aspx.