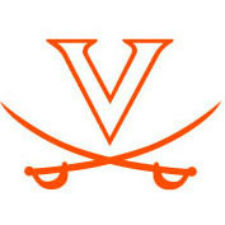 A big factor in UVA football's stunning collapse the past two seasons has been inconsistent play at quarterback. The revolving door of quarterbacks in 2012 and 2013 had Virginia just 84th in the nation in pass efficiency in 2012 and 122nd (of 124 FCS teams) in 2013.
Greyson Lambert, anointed the starter after spring practice, was part of the rotation in 2013, throwing 75 passes in seven games, completing 44 percent of those tosses for 340 yards, one touchdown, two interceptions and an 81.15 passer efficiency rating. The hotshot recruit, who had offers from Alabama, Clemson, Georgia and South Carolina, among others, out of high school, is expected not only to turn those numbers around, but also to turn around a program that lost its last nine games in 2013 to finish 2-10, putting coach Mike London in one of the hotter hot seats seen in college football in recent memory.
"I'm ready for Grayson to show the world what he can do. He has a great arm, he reads defenses very well, he's big in the pocket. The quarterback has to be that guy, who makes the throws, does all the right things. He will solidify that spot," said Kevin Parks, the ACC's leading returning rusher from 2013, at the 2014 ACC Football Kickoff in Greensboro, N.C.
The presence of Parks will make Lambert's transition to starter a little easier. It should also help to have Lambert running an offense tailored more to his strengths. Lambert, more of a dropback, pocket passer, notably got his game experience in 2013 in relief of Watford, within game plans designed to take advantage of Watford's ability to run out of read-option sets.
"He's got an excellent arm. He's very committed in everything that he does. He's a good student. He's a good person. He's representative of what a player should be," said London, whose future depends on how well Lambert can adapt to being a starting quarterback in the ACC.
London has famously had issues deciding on who to play at quarterback – even in 2011, his lone winning season in Charlottesville, he waffled between Watford and Michael Rocco, with Rocco starting all 13 games, but Watford seeing action in 10. So the fact that he was able to come to a conclusion on Lambert as his #1 can be viewed as significant.
"What's a telltale sign is the fact that our team voted him captain coming off of the season and post-spring practice because of the leadership quality," London said of Lambert. "All good quarterbacks are good leaders. Grayson has taken it on himself, when you talk about unity, they went to Kings Dominion, they eat as a team, they hang out socially. What the guys see is a guy that wants to be around and be a part of things that they do off the field, as opposed to when practice is over, they all go their separate ways. Grayson has taken the reins and has been full steam ahead."
Parks has seen Lambert grow as a leader from the inside.
"He's always been a vocal leader, even when he wasn't playing last year, and the year before that. Guys always heard his voice. He spoke up. His voice has always been heard. He has that leadership quality that guys are always going to look up to," Parks said.
– Column by Chris Graham