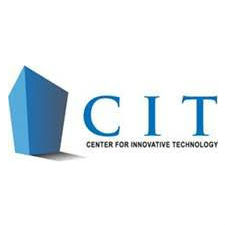 Governor Terry McAuliffe announced today the selection of Ed Albrigo as the next president and CEO for the Center for Innovative Technology.
"The CIT Board Search Committee conducted an extensive nationwide search that produced a strong field of diverse candidates and resulted in Ed's selection," Governor McAuliffe said. "CIT's leadership is fundamental to my administration's work to build a new Virginia economy that encourages and rewards innovation. I am very pleased that Ed will be leading the CIT and look forward to our continued advancement in global technology leadership."
Ed Albrigo was previously the Chief Operating Officer for The Hilltop Companies, a consulting and advisory firm. Prior to his COO position, Albrigo was Senior Vice President at Freddie Mac and Executive Vice President and General Manger of the Corporation for Open Systems.
"I am thrilled to to serve as CIT's Chief Executive. CIT's national recognition in seed stage funding, translational research investment, company formation and technology assimilation provides an excellent foundation for CIT's expansion. I intend to focus on significant growth and opportunity for CIT and the Commonwealth," said Albrigo.
Karen Jackson, Secretary of Technology and a CIT Search Committee member said, " The CIT Search Committee retained executive search firm Korn Ferry and was focused on identifying the best candidates and ensuring that the selection process was based on merit and leadership experience. Ed's selection resulted from a well-executed search process, and I am very pleased to have the opportunity to work with him."
"CIT has a national reputation for leading edge programs that attract high-growth entrepreneurs in markets ranging from medical devices to advanced materials and application software. The creation of MACH37, the nation's first and only dedicated cybersecurity accelerator, which in two years has achieved global recognition, exemplifies CIT's potential and contributions. In selecting Ed, the CIT Board has reinforced it's commitment to CIT's mission and growth," said David Lucien, CIT Chairman.
Albrigo will start his position on November 2, 2015, and will succeed Peter Jobse, the current CEO, who announced his intention to return to the private sector at the end of 2015.
About the Center for Innovative Technology, www.cit.org
Since 1985, CIT, a nonprofit corporation, has been Virginia's primary driver of innovation and entrepreneurship. CIT accelerates the next generation of technology and technology companies through commercialization, capital formation, market development and revenue generation services. To facilitate national innovation leadership and accelerate the rate of technology adoption, CIT creates partnerships between innovative technology start-up companies and advanced technology consumers. CIT's CAGE Code is 1UP71. To learn more, please visit www.cit.org.  Follow CIT on Twitter @CITorg and add the Center for Innovative Technology on LinkedIn and Facebook.