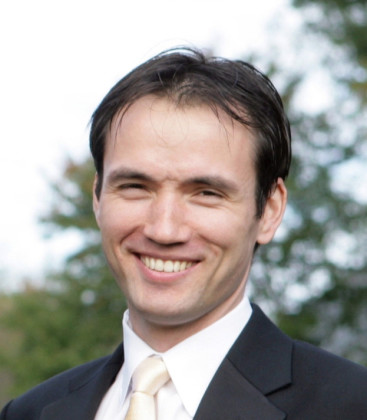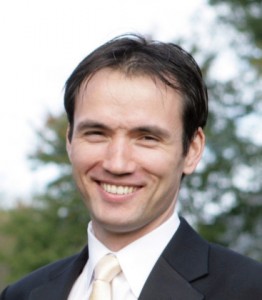 Roanoke native and political activist Caleb Coulter has resigned his position with the Republican Party in order to work as full-time campaign manager for the Libertarian Party candidate for U.S. Senate, Robert Sarvis.
Mr. Coulter was elected to represent the Republican Party of Virginia at the 2012 Republican National Convention—the convention that nominated Mitt Romney as the Party's presidential candidate, rather than Coulter's preferred contender, Congressman Ron Paul. Coulter, age 28, also sought the Republican nomination to run in a special election early this year to fill Roanoke City's seat in the Virginia House of Delegates. He has now resigned his executive committee post on the Roanoke City Republican Committee to campaign with the Libertarians, a move that he says is in line with his conscience and truest political leanings. In a letter announcing his resignation to the chairman of the Roanoke City Republicans, Coulter stated,
"It is time for me to employ myself where I can freely promote the values I cherish, rather than submitting them to the tarnish of a party awash in a history of corruption and perversions of those values; and of course, the Democrat Party is no better…. I, like an arguable majority of voters, am tired of settling for a choice between the lesser of two evils in elections, and hoping in vain to see any significant change for the better arise from within the Republican or Democrat party. I look forward to championing the values I believe in through the vehicle of a worthy candidate from a party with principles. I believe that candidate is Robert Sarvis."
Coulter's move is indicative of a burgeoning movement of voters and political leaders to the libertarian view, as well as an ongoing schism of factions within the Republican party. When asked what brought him to the Libertarian camp, Coulter says he has held to a libertarian philosophy for a long time, but only now has decided to join the nascent growth of the political party, which has struggled for years to gain recognition in a political field dominated by an entrenched two-party system. Said Coulter,
"In this year's Senate race, conservatives would be wise to distrust Ed Gillespie's commitment to limited government and fiscal restraint, based on his career as a corporate lobbyist and Bush Administration official; and progressives should be thoroughly disappointed in Mark Warner's abysmal record on civil liberties, corporate welfare, and failure to address the debt, to name a few. I look forward to earning support from those disaffected by the choice between these two standard bearers of the corrupted status quo in Washington, D.C., by offering them a candidate with real principles and integrity. Robert Sarvis is the only man in this race who is in touch with the people's desire for common sense and principled leadership on the issues that most directly affect them."
Mr. Coulter points to a decade of grassroots organizing and political activism, including volunteer leadership in Ron Paul's 2012 presidential campaign, as his base of experience for managing the statewide campaign to elect Robert Sarvis.