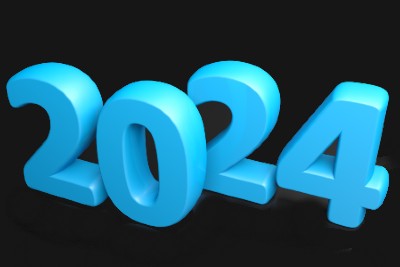 Virginia Gov. Glenn Youngkin is getting some, not much, but some, buzz over a possible run for the 2024 Republican presidential nomination. Reality check: he has absolutely no chance.
"First, I am hugely humbled by this discussion that's going on," Youngkin said in a Sunday interview on CBS "Face the Nation," on the heels of a visit to Nebraska to speak at the state's Republican Party convention.
Nebraska is, from a look at a map, next door to Iowa, which holds the first nomination contest, in the form of a party caucus, each presidential election season.
No doubt the visit to Nebraska was about testing the waters, and signaling to the political world that he's testing the waters, to gauge where he might fit in with respect to 2024.
"The reality, of course, is, I think, it's based on the fact that I won in a state that was blue, and we turned it red," Youngkin said on "Face the Nation." "I ran on a platform that we're delivering. And I often find it shocking that people are surprised that a person runs for office and then goes to work to deliver on what they promised they were going to do. And so, I think my job is to be a great governor in Virginia."
What he's selling as his strength will also prove to be his undoing in a top-heavy Republican Party nomination field that will be defined by former president Donald Trump and Florida Gov. Ron DeSantis.
Trump and DeSantis can throw the red meat to the MAGA base without fear of any repercussions. Youngkin, a red governor in a state that still trends blue, an accident of history – and campaign incompetence on the part of his Democratic opponent in 2021, Terry McAuliffe – has to walk a fine line to be able to get anything done.
He's being pressured, for instance, to push for a full-out ban on abortion in the wake of the Dobbs decision, but the best he can hope for is the 15-week limit that may or may not gain traction in the Democrat-majority State Senate.
If he goes too far on abortion, LGBTQ rights, education, he runs the risk of losing Virginia's 2023 state legislative midterms, which would disqualify him from the 2024 field.
If he doesn't go far enough, GOP primary likely voters aren't going to tell pollsters that they want him over Trump, DeSantis and the assorted other far-right-wingers, and his presidential bid never gets off the ground.
You could see how challenging the tightrope walk will be from his dance around answering questions from "Face the Nation" host Robert Costa.
Asked his view on Trump, Youngkin talked about building a coalition of "forever Trumpers, never Trumpers, independents, Democrats. We won we won the Latino vote, the Asian vote, the largest voter turnout for black Virginians that anybody can remember to vote for a Republican. I think this is the future of the Republican Party."
Which is a non-answer on Trump. Costa pressed him again, citing the revelations from the work of the House Jan. 6 Committee, and asking Youngkin if he could "continue to support someone like Trump?"
"Well, let me begin with what happened on Jan. 6, with the invasion of our capital, was awful, and it's a blight on our democracy. I have to be honest, though, I talked to thousands of Virginians, and the topics they want to talk about is not Jan. 6. What they want to talk about is runaway inflation, gas prices. They want to talk about crime and their communities. They want to talk about education and the rights of parents to be engaged in their kids' schools," Youngkin said.
Another non-answer, so, another question from Costa: should Trump run again?
"President Trump's going to do what President Trump wants to do," Youngkin said. "My job is to have the best Virginia we can have and to demonstrate that Republican agenda on low taxes and great schools, and safe communities, and by the way, a thriving economy that's working with companies like Boeing and Raytheon moving to Virginia. This is the Republican agenda of the future. And this is the one that I think we're delivering in Virginia, and I think this is the one that's going to really carry a red wave across the nation this year."
Youngkin's agenda might be the "Republican agenda of the future," but not the near-future.
His best bet is to keep his head down, be as bipartisan as he can be, and hope that Mark Warner doesn't run for re-election in 2026.