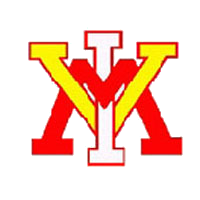 A late 9-0 run broke open a single-digit contest and sent the George Washington Colonials past the VMI Keydets, 80-60, in non-conference men's basketball action Tuesday at the Smith Center in Washington, D.C.
After trailing by six at halftime, the Keydets (5-8) trailed by 15, 59-44, with 8:35 to go. VMI rallied with an 8-2 run that cut the margin to nine, 61-52, with 6:59 remaining, but GW (10-3) scored the next nine points and VMI got no closer than 15 the rest of the way.
The Keydets were led by Phillip Anglade's 12 points and seven rebounds in the loss, while the homestanding Colonials had two players notch double-doubles, Kethan Savage (18 pts., 10 reb.) and Patricio Garino (16 pts., 10 reb.).
The visitors kept things close in the first half, and did so with an unusual starting lineup. Leading QJ Peterson did not start for the first time in his career, but he had seven points and seven rebounds off the bench in the first 20 minutes. More importantly, the Keydet defense held GW to a 13 of 40 shooting effort in the first half (32.5%), and went into the locker room down only six, 35-29.
The home team quickly pulled away early in the second half, opening the period on a 10-2 run that pushed the margin to 14, 45-31. VMI closed the gap back to 10 on three occasions, but could not get the deficit under single digits until a Chapman three with 6:59 to go made it 61-52, GW. Yuta Watanabe drew Tim Marshall's fifth foul on GW's next trip down the floor, however, and converted two free throws to start the final, game-deciding 10-2 run.
VMI finished the game just 8 of 36 (22.2%) from three-point range, and saw just one player, Chapman, make multiple three-pointers. Chapman went 2 for 3 from long range on the night. Overall, the Keydets shot 21 of 71 (29.6%) from the floor and 10 of 14 (71.4%) from the charity stripe, while GW was 30 of 66 (45.5%) and 19 of 30 (63.3%) in those two categories.
VMI basketball will return to action Friday, as the Keydets travel to Johnson City, Tenn. to take on the East Tennessee State Buccaneers in SoCon action. Game time is set for 7 p.m.
QUOTES – VMI Head Coach Duggar Baucom
"George Washington is a very good team and very good on this court. I thought our effort was great and we played hard, but we didn't always play smart. We had too many turnovers. We can't turn it over 11 times in the first half. Same song, different day."
"I thought we battled and tried to contest shots at the rim. It was easily the best game of the year for Phillip Anglade. I thought our post players were outstanding and our guards didn't do anything to help them. 8 for 36 is not very good from three-point range."
"It will be good to be back in conference play. 5-8 is not where we wanted to be pre-conference, but it's up to us to do something about it."