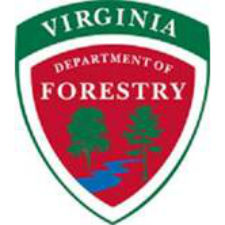 Visitors to the Conway Robinson State Forest can add a high-tech dimension to their outdoor experience. Informational signs on the forest have been updated to include QR codes.
These postage stamp-sized graphics, composed of black-and-white square dots, can guide visitors to information about forest management activities, including promoting wildlife, combating invasive plants and deer control. This project is designed to grant visitors an inside look at management on both the state forest and the adjacent National Park Service's (NPS) Manassas National Battlefield Park.
"Although the forest and the battlefield may appear to be untouched outdoor spaces, they're actually carefully planned and maintained by natural resource professionals," said Blake Jordan, area forester for the Virginia Department of Forestry (VDOF). "Not only are these wonderful sites for recreation, but they can teach the public about caring for our natural world." The QR codes allow access to more detailed and descriptive information beyond what can be included on the signs. Visitors simply use their smartphone's QR reader application to scan the codes and access to the content.
For those who want to learn about the trail from home, the Manassas LEAF website (http://manaleaf.weebly.com) also provides an in-depth explanation of each topic, along with information about the LEAF partnership.
The Manassas LEAF (Link to Education About Forests) partnership is a joint effort of the NPS' Manassas National Battlefield Park, the VDOF's Conway Robinson State Forest, and the Virginia Cooperative Extension's Northern District Natural Resources Program.