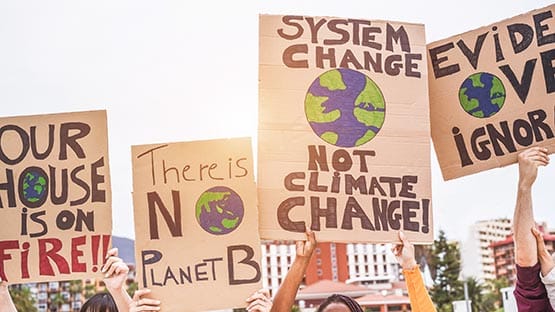 Several lawmakers who earned a 100 percent score in The Virginia League of Conservation Voters' 2023 Conservation Scorecard gathered Monday in Richmond to discuss their work.
The highlight was the regressive and reckless climate rollbacks led by Virginia Gov. Glenn Youngkin.
The scorecard ranks all 140 members of the legislature and the Governor based on whether they stand for or in the way of a clean and healthy environment and a democracy that works for all Virginians.
Youngkin rose from an F to a D-minus in this year's rankings based on his work on utility regulation and his inclusion of strong water quality funding in budget amendments sent down prior to the 2023 legislative session. However, his overall grade reflects his repeated attacks on climate action at the legislature and through the regulatory process, and his rejection of an electric vehicle battery manufacturing plant for political reasons, some questionable appointments, bad amendments to legislation, and his tilt toward embracing right-wing election conspiracy theories that undermine our democracy.
The Scorecard this year reflects how the environmental community worked to protect the progress made in recent years, especially policies to cut carbon emissions, address the climate crisis and secure a clean energy future. No piece of legislation that opposed by Virginia LCV made it to the Governor's desk, but only marginal forward progress was seen on environmental protection.
This year's legislator scores take into account 20 votes in the House of Delegates and 23 votes in the Senate of Virginia. Sixty-four lawmakers, 21 Senators and 43 Delegates, scored a perfect 100-percent score in 2023, earning the designation of "Legislative Hero" for voting alongside Virginia LCV's position on top conservation priorities every time this year.
Virginia Congresswoman Jennifer McClellan, who earned a 100 percent score in her last year as State Senator and who Virginia LCV recognized in its scorecard with a special acknowledgement honoring her for her continued leadership on environmental issues, sent a representative to Monday's gathering.
"The climate crisis is one of the greatest threats of our lifetime, and we must do everything in our power to reduce our carbon footprint, accelerate the deployment of clean-energy technologies, and advance environmental justice," McClellan said. "I am proud of the work my Virginia State Senate colleagues and I accomplished this past year, fending off attacks on climate action. I led passage of the Virginia Clean Economy Act in 2020, making our Commonwealth the only state in the South with a 100 percent clean-energy standard by 2050, and we cannot allow the progress we have made to be undermined. Now in Congress, I will continue to be a climate advocate and fight for a healthier, greener future for every American."
State lawmakers, including Delegates Rodney Willett and Schuyler VanValkenburg, and Sen. Lamont Bagby fielded questions from the public and spoke to the importance of continuing to prioritize solutions that reduce pollution and secure a clean energy future.
"I've been incredibly proud to fight for conservation policies in the General Assembly the last four years, and it's an honor to partner with the Virginia League of Conservation Voters through their great advocacy," Willett said. "Environmental protections and transitioning to clean energy should be top priorities for all as we address the harmful impacts of climate change in our communities."
Virginia LCV will hold two more events in July in Newport News and Prince William County to highlight champion lawmakers and show voters what's at stake for our environment. With all 140 seats on the ballot this fall, Virginia LCV will continue to work to make sure climate action remains a top priority at the General Assembly.
"We don't have any time to lose in the climate fight. And with Gov. Youngkin actively working to take away our state's best tools to combat this crisis, it's vitally important that our lawmakers continue to hold the line at the General Assembly," Michael Town, Executive Director of Virginia LCV, said. "We are incredibly grateful to the lawmakers who were up to this task in 2023, and will be continuing to hold accountable the decision makers who were working to take us backwards."