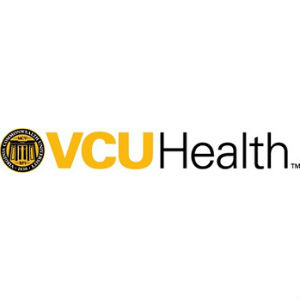 Genes may contribute more to the development of insomnia symptoms in females than in males, according to a new study led by a Virginia Commonwealth University graduate student.
Drawing on pre-existing data from the Virginia Adult Twin Studies of Psychiatric and Substance Use Disorders (VATSPSUD), a large data set collected by VCU psychiatry professor Kenneth S. Kendler, M.D., Mackenzie Lind found evidence that the heritability of insomnia could be higher for females than it is for males, suggesting that genes influence sleep problems more for women.
"We found evidence for these differences between the sexes, which hadn't been formally shown before," Lind said. Lind is the first author in the study, "A Longitudinal Twin Study of Insomnia Symptoms in Adults," which was published Sept. 1 in the journal Sleep, a joint publication of the Sleep Research Society and the American Academy of Sleep Medicine. She conducted the analyses under the guidance of her academic advisers, Kendler and Ananda B. Amstadter, Ph.D., associate professor, Department of Psychiatry, VCU School of Medicine.
The VATSPSUD includes data on approximately 7,500 male and female adult twins who have undergone thorough psychiatric interviews and completed self-reports on their current and lifetime mental health history. Lind, who is in the third year of the graduate Ph.D. phase within the M.D.-Ph.D. program at VCU, isolated three items from the data set that are reflective of the diagnostic criteria for insomnia — difficulty falling asleep, restless or disturbed sleep, and early morning awakenings. She then analyzed the data to determine the degree to which genetic and environmental factors influence insomnia symptoms in adults.
"I expected that we might find the sex difference because if you look in the literature the prevalence of sleep complaints is higher for females than for males," Lind said. "More women have disturbed sleep generally, but that alone would not necessarily mean that genes play more of a role. This paper shows that genes may be playing more of a role for females."
Nearly 10 percent of the U.S. population experiences chronic insomnia, according to the Centers for Disease Control and Prevention. The American Academy of Sleep Medicine reports that women are more likely than men to develop insomnia.
"The existence of evidence for these potential sex differences suggests that clinicians should target females for sleep interventions since it looks like there may be more of a genetic risk for experiencing them," Lind said, adding that having chronically disturbed sleep can lead to many negative consequences for physical health, mental well-being and occupational health.
"Sleep translates into a lot of different areas," she said. Insomnia can be a risk factor for developing psychiatric conditions such as depression and anxiety and it can manifest as a symptom of those conditions. But even when genes play a role in the development of insomnia, it is treatable and good sleep relates to good health physically and mentally.
Lind, who is pursuing a Ph.D. in clinical and translational sciences with a concentration in psychiatric, behavioral and statistical genetics through the VCU Center for Clinical and Translational Research, plans to enroll in a research-focused psychiatry residency after graduating from medical school. This is her first peer-reviewed journal publication, and she is currently working on a follow-up study that she hopes will publish within the next year. It investigates the genetic overlap between insomnia and other psychiatric conditions. "It's a logical next step," she said.