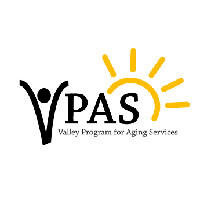 The Farm Market Fresh for Seniors program will be held in the SAW Region again this year. This program gives eligible older adults $40 in coupons to purchase fresh, locally grown fruits, vegetables, and cut herbs at the Staunton, Verona, and Waynesboro Farmer's Markets this summer. In addition to supporting senior nutrition, the program also supports local farmers and farmers' markets.
The coupon books will be distributed at enrollment sessions at Staunton Senior Center on Thurs., June 27, 10:00am – 2:00pm and at Waynesboro Senior Center on Fri., June 28, 10:00am- 2:00pm. The coupons are valid from July 1 – Nov 16, 2013.
To qualify for the program, individuals must be 60 years of age or older, live in Staunton, Augusta County, or Waynesboro, have a monthly income of no more than $1,436 (single) or $1,939 (couple), have transportation to one of the Farmer's Markets, and be present to pick up the coupons. Individuals cannot be an immediate family member or live with a participating farm market vendor. Only one coupon book per eligible senior or two coupon books per eligible couple per Market Season will be permitted.
VPAS Outreach Coordinator, Debbie Branham will also be at the enrollment sessions to conduct eligibility pre-screening for SNAP (Supplemental Nutrition Assistance Program) formerly known as Food Stamps for persons who are interested in extra help with groceries throughout the entire year.
More online at www.ValleyProgramforAgingServices.com.