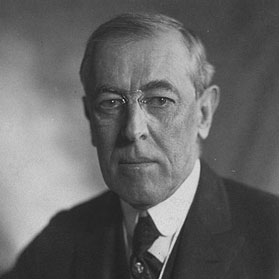 The Woodrow Wilson Presidential Library, in conjunction with Bonhams Auction House, and in partnership with the Stonewall Brigade Museum, will conduct a military antique appraisal event the weekend of October 17th and 18th at the Wilson Library and Research Center, located at 235 East Beverley St. in Staunton, Virginia.
Join Bonhams expert Tom Lamb, Friday evening October 17th at 7:00 P.M., as he discusses military artifacts and how they are valued. Then, on Saturday October 18th from 9:00 A.M. to 1:00P.M., schedule an appraisal to discover the story behind your own military objects.
Admission to the Friday evening lecture is free to members and $5.00 for non-members. The individual military object appraisals on Saturday are by appointment and are $10.00 per item.
For more information, a reservation, or an appointment for an item appraisal with Tom Lamb of Bonhams Auction House contact Elizabeth Shortt at the Woodrow Wilson Presidential Library (540) 885-0897 ext. 105 or e-mail [email protected].
All proceeds to benefit the Woodrow Wilson Presidential Library and Museum.