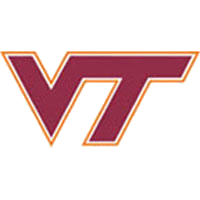 Virginia Tech is "under consideration" to host ESPN College GameDay for Frank Beamer's home finale on Nov. 21.
Um, yeah.
"While the slate of games on Nov. 21 is as competitive on paper as we will see all year, Coach Beamer's last home game will be considered amongst the other games that will have an impact on the College Football Playoff," GameDay producer Lee Fitting told the Richmond Times-Dispatch on Thursday.
"The entire sport and College GameDay are thankful for all that he has done for college football," Fitting said.
Which is Fitting's way of saying, an at-best 5-5 Virginia Tech gets a nice package on the Nov. 21 GameDay, which will otherwise be on location somewhere else.
The slate of games on the 21st includes #6 Michigan State playing at #1 Ohio State, #2 Baylor playing at #12 Oklahoma State, #4 LSU traveling to #19 Ole Miss and #5 TCU playing at #14 Oklahoma.
Even if Tech wins at Georgia Tech next Thursday, the Hokies are then 5-5 overall and 3-3 in the ACC. The opponent in Lane Stadium on the 21st, North Carolina, currently ranked 21st in the AP poll, could come in 9-1 overall and 6-0 in the ACC with wins over Duke and Miami the next two weeks, but nobody has the Tar Heels being a player in the playoff race.
Which isn't to say that it's pointless for the Tech media-relations folks to continue their push for GameDay.
But it isn't something that ESPN should be considered likely to do.
– Column by Chris Graham