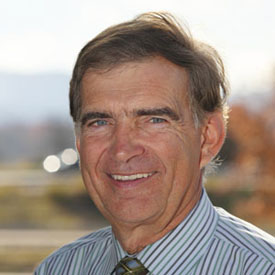 Augusta County State Sen. Emmett Hanger will serve as a Virginia state co-chair for the presidential campaign of Ohio Gov. John Kasich.
Hanger is running unopposed for re-election in the Nov. 3 general election in the 24th Senate District. The Republican, first elected to the State Senate in 1995, easily won a three-way GOP primary in June.
Kasich, running in the middle of the pack of the 15-candidate field for the Republican Party presidential nomination, has put together a formidable leadership team in Virginia, led by former Congressman Tom Davis, who will serve as the honorary state chair for Kasich, and State Dels. Glenn Davis, Chris Peace and Ron Villanueva.
"In addition to having been an effective, respected Member of Congress, Tom Davis is known around Washington and Virginia as a smart political strategist and an influential Republican voice, and I am thrilled that he has joined our Virginia team," Kasich said.
"With Tom working alongside Glenn Davis and our team of experienced, influential legislators, I know we are going to be successful in Virginia, and I am humbled by the confidence these men and women have placed in me to get America back on track," Kasich said.