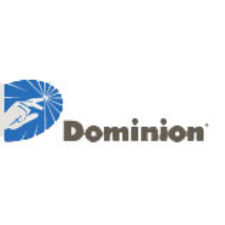 Dominion (NYSE: D) announced Monday that it has agreed to enter into a partnership with SunEdison, Inc. (NYSE: SUNE), in which it would sell 33 percent of its ownership in 425 megawatts of solar generating capacity for approximately $300 million, subject to working capital and certain other adjustments. Under the terms of the agreement, SunEdison has a future option to buy all or a portion of Dominion's remaining 67 percent ownership.
Included in the agreement are 24 projects in California, Connecticut, Georgia, Indiana, Tennessee and Utah. Fifteen of the projects entered service in 2013 and 2014. The remaining projects either have been completed or have expected in-service dates in 2015.  All have long-term power purchase agreements with local electricity providers.
Dominion expects to pay down debt with the cash proceeds. The transaction will require approval by the Federal Energy Regulatory Commission.
Thomas F. Farrell II, chairman, president and chief executive officer, said: "We began acquiring and developing long-term contracted solar projects in 2013 to build the knowledge and expertise in constructing, owning and operating utility-scale solar power before bringing that technology to Virginia. Meanwhile, during the past decade Dominion has worked to reduce risk and divest non-core assets and businesses. Our focus is shifting from constructing contracted solar to constructing utility solar in Virginia, where we expect to develop 400 megawatts of generating capacity by 2020."
Dominion also announced that it has agreed to enter into a joint venture with SunEdison to develop the 210-megawatt Three Cedars Solar project in Utah. Dominion and SunEdison each will have a 50 percent interest in Three Cedars.
SunEdison will oversee construction of the projects and day-to-day operation of the facility once it has come online, which is expected in 2016. Three Cedars is expected to qualify for the federal Investment Tax Credit. Dominion will receive the majority of the federal tax benefits from the projects for the first several years, including the investment tax credit.
Three Cedars consists of three sites located in Iron County, Utah. The project has secured 20-year power purchase agreements, interconnection agreements and engineering, procurement and construction contracts.