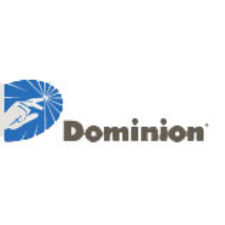 Dominion Resources, Inc. (NYSE: D) and Questar Corporation (NYSE: STR) announced an agreement for the companies to combine, in an all-cash transaction in which Dominion has agreed to pay Questar shareholders $25 per share – about $4.4 billion – and assume Questar's outstanding debt.
The transaction would be accretive to Dominion upon closing – expected by year-end 2016 – with limited impact on the company's balance sheet. Dominion intends to finance the transaction in a manner that supports the company's existing credit ratings targets, using equity, mandatory convertibles and debt at Dominion, and equity at Dominion Midstream Partners, LP (NYSE: DM). The Dominion-Questar combination also is expected to support Dominion's 2017 earnings growth rate and allow the company to reach the top of or exceed its 2018 growth targets.
Questar, headquartered in Salt Lake City, Utah, is a natural gas distribution, pipeline, storage and cost-of-service gas supply company. It serves nearly 1 million homes and businesses in Utah, Wyoming and Idaho, with approximately 97 percent of those customer accounts in Utah. Questar employs about 1,700 people and has about $4.2 billion in assets, including approximately 27,500 miles of gas distribution pipeline, 3,400 miles of gas transmission pipeline and 56 billion cubic feet of working gas storage. Its regional cost-of-service gas supply business has provided reliable supply and saved Questar Gas customers more than $1 billion over the past 35 years under a public service commission-approved framework.
Thomas F. Farrell II, chairman, president and chief executive officer of Dominion, said:
"Dominion is very pleased to join with Questar. Like Dominion, Questar has a history of safe and reliable operations, integrity and a firm commitment to its employees and the communities it serves. Questar's customers can count on a continuation of the high-quality service they have enjoyed for years.
"This addition is well-aligned with Dominion's existing strategic focus on core regulated energy infrastructure operations. Questar boasts best-in-sector customer growth in states with strong pro-business credentials and constructive regulatory environments. These high-performing regulated assets will improve Dominion's balance between electric and gas operations and provide enhanced scale and diversification into Questar's regulatory jurisdictions.
"Of note, Dominion Midstream investors will benefit from the addition of Questar, as it is expected to contribute more than $425 million of EBITDA to Dominion's inventory of top-quality, low-risk MLP-eligible assets, supporting Dominion Midstream's targeted annual cash distribution growth rate of 22 percent.
"Questar is the ideal mix for Dominion shareholders and Dominion Midstream unitholders alike."
Ron Jibson, chairman, president and chief executive officer of Questar, said:
"Questar is excited to be joining the Dominion family of companies and serve as the hub of its Western operations. Our similar cultures and commitment to customers, shareholders, communities and employees make this a win-win transaction. Dominion's reputation among its peers and analysts is unmatched. We're proud to become part of America's most-admired gas and electric utility."