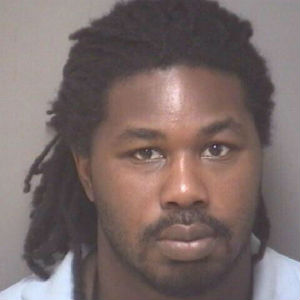 DNA testing done in the abduction of Nelson County teen Alexis Murphy has ruled out Jesse Matthew as being at all involved in the case.
The Nelson County Commonwealth's Attorney office confirmed this news in a letter shared with the news media on Friday. Matthew, currently being held for the rape of a Fairfax County woman in 2005, and is also charged in the September 2014 disappearance of second-year UVA student Hannah Graham, was excluded as a source of DNA from samples taken from the 2003 Nissan Maxima driven by Murphy on the day of her disappearance in 2013.
Testing conducted by the FBI also excluded Matthew as being a source of DNA collected from a camper and a GMC Suburban owned by Randy Taylor, who was convicted of murder in Murphy's death in 2014.
The testing was done at the request of an attorney for Taylor, Michael J. Hallahan, seizing upon a story that Taylor used to try to provide cover that had Murphy leaving his camper with a black male the day of her disappearance. Taylor identified another person by name, and that man, Dameon Bradley, testified at Taylor's trial that he had not been to Taylor's camper, and had an alibi for the weekend of the Murphy disappearance.
Matthews' name was brought up by Hallahan in connection with the case after Matthews was arrested in connection with the Graham disappearance in October.
DNA evidence in the Graham case has also linked Matthew to the 2009 disappearance and murder of a Virginia Tech student, Morgan Harrington, who went missing after leaving a Metallica concert at the John Paul Jones Arena in Charlottesville.