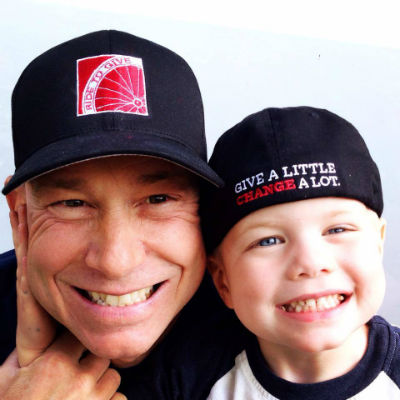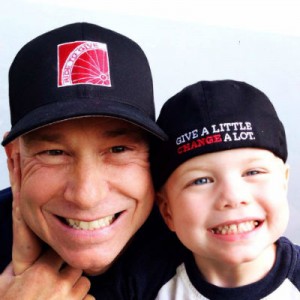 Ten-time Ironman Dave Nazaroff is used to distances, so a 900-mile bike ride from New York to Georgia is not much more than a workout.
But his mission is a lot more than an extra edge heading into his next Ironman. Nazaroff's five-day ride is aimed at raising money and awareness.
His 2014 Ride to Give will benefit Callie Truelove, an 11-year-old Georgia girl with Williams Syndrome, a rare neurodevelopmental disorder.
Nazaroff is passing through the Shenandoah Valley Tuesday on his trek. The first Ride to Give, in 2013, raised more than $180,000 for the family of Tripp Halstead, a toddler who suffered a traumatic brain injury in 2012.
The goal for the first ride had been a much more modest $10,000, but the campaign took on a life of its own.
"We ended up raising $10,000 the first week," said Kaete Nazaroff, Dave's wife and maybe the driving force behind the Ride to Give effort.
It was Kaete who first saw a note on Facebook about the Halstead family's efforts related to their son
"After about a week of following Tripp's page. I felt I needed to do something," Kaete said. "I wanted to donate but felt we didn't have the money to donate to strangers. I wanted to give $1,000, but we didn't have it. So I gave none.
"What I did do was ask my husband Dave if he would ride his bicycle from here to Atlanta to raise money for the Halsteads. Dave co-owns three bicycle shops and is an Ironman triathlete, so I knew he could do it. The Ride to Give was born."
You can learn more about Ride to Give online here.
In addition to this year's ride for Callie, the 501c3 nonprofit started by the Nazaroffs has helped raise money for a little girl with a need for a seizure alert dog, a boy in need of a special-needs stroller, a girl who needed money for transportation and lodging for trips related to cancer screenings, and an Ironman athlete who suffered a traumatic brain injury.
"Our slogan is Give a little, Change a lot, because when you give even just a little, you can change someone's life, and in turn you change, too," Kaete Nazaroff said. "Once you have that rush of giving, of helping, of truly being a part of something that makes a difference, it is infectious, and you don't want to stop."
– Column by Chris Graham