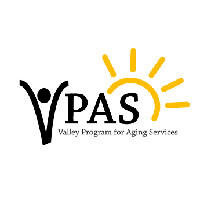 The Valley Program for Aging Services is launching a pair of new Diabetes Self Management workshop opportunities for area residents.
Diabetes Self Management Workshop starting at Springdale Apartments in Waynesboro on Thursday, Feb. 18. To register call 540-942-1838.
Diabetes Self Management Workshop starting at Plains District Community Center in Timberville on Wednesday, March 2nd. To register call 540-896-2824.
During this six-week workshop you will learn a variety of necessary day-to-day management skills needed to actively manage diabetes and maintain and/or increase life's activities in order to live active and fulfilling lives.
This information will complement and enhance your medical professional's recommended treatment plans.
About VPAS Diabetes Self Management Workshops
Chronic Disease Self-Management Education (CDSME) is designed to empower adults to better manage their chronic conditions such as diabetes, arthritis, chronic pain and heart disease with the goal of giving individuals confidence and skills to allow them to actively manage their health care and reduce unnecessary visits to the Emergency Department or the physician(s).
Each workshop meets 2.5 hours once per week for six weeks (total of 15 hours). Workshops are restricted to between 10 and 16 participants to facilitate and encourage group sharing and support. Trained leaders facilitate these workshops designed to assist participants with acquiring information and improving skills related to fatigue management, better breathing, healthy eating, medication usage, positive thinking, how to work more effectively with your health care provider and other useful techniques.
One of the major benefits for those who attend the workshops is the support that is available from other community members coping with similar issues.
Workshops are based on a program originally developed by Stanford University that has been tested over the past decade to assure that it is effective.