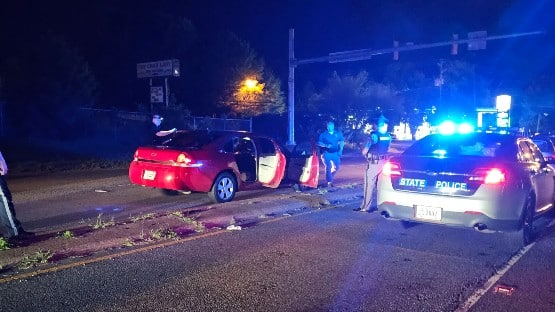 Virginia State Police are investigating a reported shooting at a vehicle on Interstate 64 at the 193 mile marker in Henrico County on Wednesday.
According to VSP, a 2007 Chevrolet Impala was traveling on I-95 southbound to the I-64 east/ Exit 75 at 7:20 p.m., and as the vehicle merged onto I-64 eastbound, the driver, a 33-year-old female from North Chesterfield, noticed an older model sedan tailgating her.
At Exit 193/ Nine Mile Road, she took the first exit and pulled to the right shoulder to allow the sedan to pass. As the tailgating vehicle was passing, it began firing at the vehicle.
The driver of the Impala was struck multiple times and was transported to the hospital with non-life threatening injuries. There were no passengers.
Anyone with information related to the shooting is encouraged to contact the Virginia State Police by calling 804-609-5656 or #77 on a cellphone or email [email protected].