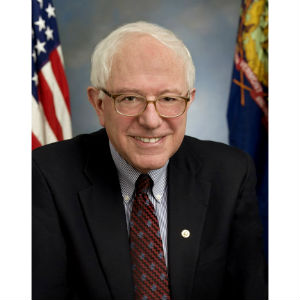 A new 30-second TV spot from the presidential campaign of U.S. Sen. Bernie Sanders puts the focus on foreign policy.
The spot highlights Sanders' foreign policy judgement and commitment to defeating the Islamic State terrorist organization without repeating the mistakes of the Iraq War.
The spot began airing Wednesday on stations in Iowa and New Hampshire.
"As president, I will defend this nation but I will do it responsibly," Sanders begins in the ad titled "Defend This Nation."
"I voted against the war in Iraq and that was the right vote," Sanders continues. "We must never forget the lessons of that experience."
Then-Rep. Sanders not only voted against the war but helped lead the opposition to the war – one of the worst foreign policy blunders in modern American history. Unfortunately, many of the concerns he raised in 2002 turned out to be true.
Sanders goes on to detail how he would defeat the so-called Islamic State as president. "ISIS must be destroyed but we should not do it alone. We need an international coalition, with Muslim boots on the ground, fighting with our support.
"It's time to end the quagmire of perpetual warfare in the Middle East. As president, I will," Sanders concludes.