Local
Dan Gecker announces campaign for Virginia's 10th Senate District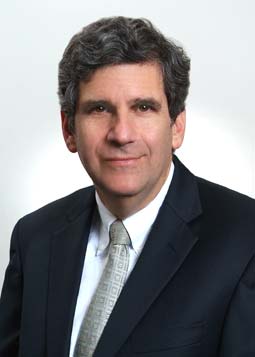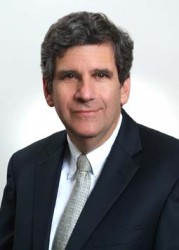 Dan Gecker announced Wednesday that he is running for Virginia's 10th Senate District, an open seat encompassing parts of Chesterfield County and Richmond City, and all of Powhatan County.
Gecker said, "My focus will be on expanding opportunities for all Virginia families and businesses – helping our kids succeed in a global economy, expanding Medicaid and creating more local jobs."
Gecker added, "I'll support policies that build a stronger Virginia, like equal pay for equal work, strong ethics reform, a woman's right to make her own healthcare decisions and equality for all Virginians."
Dan has worked for over 20 years to expand opportunities and improve the quality of life in Chesterfield County and the Richmond region. He currently serves on the Chesterfield Board of Supervisors, elected as the Midlothian District Supervisor in 2007 and re-elected in 2011. He has also served as the Board's Chairman in 2010 and 2012.
Dan has served as chairman of the Greater Richmond Partnership and the Richmond Metropolitan Planning Organization (now called the Richmond Regional Transportation Planning Organization). He is currently treasurer of the Richmond Regional Planning District Commission and serves on the executive committee of the Capital Region Airport Commission. Dan co-founded the Chesterfield Conservancy, a non-profit dedicated to preserving open space in Chesterfield County. The Conservancy eventually donated $550,000 to the Chesapeake Bay Foundation.
Dan has already secured the endorsement of the following leaders from the Richmond region:
Senator Donald McEachin, Democratic Caucus Chair
Abbi Easter
John Baliles, Richmond City Council
Charles Samuels, Richmond City Council
Bill Pantele, Former Richmond City Council
Edward Mazur, Former Comptroller – Commonwealth of Virginia
Charlie Diradour
John King
Ray Patterson
Dr. Imad Damaj
Gary R. Rinehardt
Senator Donald McEachin added, "I've known Dan for many years and am proud to support his campaign. His work to improve public safety, protect neighborhoods, preserve our natural resources and strengthen our public schools demonstrates that he'll be a valuable member of the State Senate."
Dan has a degree in economics from Princeton University and a law degree from the Marshall-Wythe School of Law at the College of William and Mary. Dan recently earned a Masters in Public Administration from USC. Dan practiced real estate and tax law for over two decades, where he was recognized for his work with historic tax credits and urban revitalization. He currently is a partner in Urban Development Associates, a real estate development firm that specializes in historic rehabilitation and rebuilding neighborhoods. He has taught as an adjunct professor in the graduate program in Urban Studies at Virginia Commonwealth University and was awarded Society Honor by the Virginia Society of the American Institute of Architects for his impact on the built environment.
Dan and his wife Liz Gibbs have four daughters and live in the Crestwood Farms neighborhood. In his spare time, Dan enjoys coaching soccer.