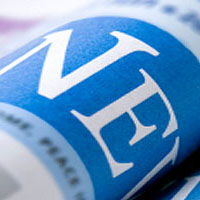 Central Shenandoah EMS Council, Inc., a regional EMS planning and training body, announced that four current members were reelected and one new member has been selected to serve on the organization's Board of Directors.
Chris Vernovai was elected to fill a vacant Member-at-Large seat on the CSEMS Board of Directors. Mr. Vernovai is the first paid EMS Coordinator in Highland County and he serves Highland County Volunteer Rescue Squad. He is also affiliated with Medical Transport, a commercial EMS agency and ambulance transport service in Virginia, with its home office located in Virginia Beach. Mr. Vernovai is a nationally registered Paramedic and is certified in numerous firefighting, administrative and training programs.
"It is a pleasure to welcome Chris to our board of directors," said Gary Critzer, president of the Board. "The board of directors is focused on ensuring Central Shenandoah EMS Council provides superior EMS training and regional planning for our member agencies and citizens in the region. We look forward to Chris joining the board and we welcome his input and active participation."
The following members were reelected to their positions on the Board: Gary Critzer, President; Donna Hurst, Treasurer; Elizabeth Alexander, Member-at- Large and Wayne Peer, Member-at-Large.
CSEMS's new board of directors is:
Officers:
Gary Critzer, President
Perlista Henry, Vice President
Kim Craig, Secretary
Donna Hurst, Treasurer
Mac McCauley, Immediate Past President
Directors-at-large:
Elizabeth Alexander
Janice Irvine
Wayne Peer
Chris Vernovai