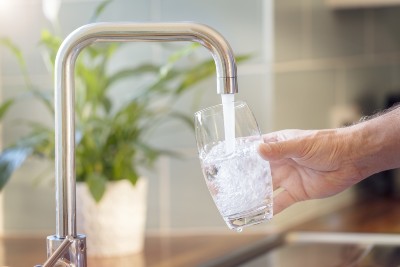 The Rivanna Water and Sewer Authority has been awarded a $3.17 million grant by the Virginia Department of Health to improve the utility's ability to remove emerging contaminants from our drinking water.
Funding for this grant was provided by the Federal "Bipartisan Infrastructure Law" and will be used to construct an additional Granular Activated Carbon filter at the Crozet Water Treatment Plant.
The GAC filter will remove most per- and polyfluoroalkyl substances, as well as other contaminants, which may enter the Beaver Creek Reservoir, Crozet's water supply.
Construction of the new filter is scheduled to begin in 2025 with completion in 2026.
"We are very pleased to receive funding for another GAC filter to enhance our drinking water treatment system," said Bill Mawyer, Executive Director of the RWSA. "This leading-edge technology helps us to remove many known and emerging contaminants as we produce over 600,000 gallons of high-quality drinking water each day for the Crozet community."
For more information, visit www.rivanna.org