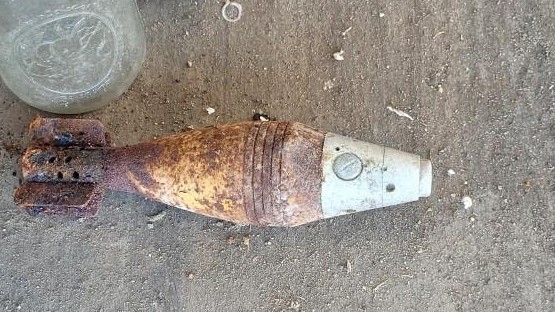 Somebody left a mortar at an Albemarle County recycling center on Saturday, leading to several hours of drama as emergency crews scrambled.
The call to 911 was made at 2:50 p.m. Saturday, according to Albemarle County Police, which was dispatched along with a crew from Albemarle County Fire Rescue to the Ivy Material Utilization Center for the report of a suspected mortar that was found with discarded materials on the transfer station floor.
After determining the object was a legitimate mortar round, the Fire Marshal's Office evacuated and secured the recycling center.
An Army Explosive Ordnance Disposal team and a unit from the Virginia State Police were called in to conduct a controlled disposal.
At approximately 9:15 p.m., the controlled disposal took place, which consisted of two controlled detonations to fully dispose of the explosive materials.
There were no reported injuries and no damage to the facility.
The Fire Marshal's Office has identified the individual that dropped the mortar at the center and will file charges if appropriate after an investigation. There are no suspected violent motives.