Culture
Court Square Theater to feature Roald Dahl's 'Willy Wonka JR' musical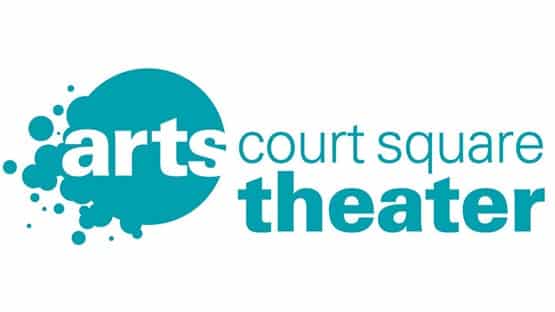 Court Square Theater in Harrisonburg will debut ACT ONE's production of Roald Dahl's "Willy Wonka JR" Feb. 10-19.
The adventures of Willy Wonka's chocolate factory will light up the stage in this adaptation of Dahl's fantastical tale. Featuring songs from the 1971 film, along with some new numbers, this musical is designed to delight everyone.
Performances are Friday-Saturday, Feb. 10-11, and Thursday-Saturday, Feb. 16-18 at 7:30 p.m.; and Sunday, Feb. 12 and 19 at 3 p.m. A Valentine's Day performance is scheduled Tuesday, Feb. 14 at 7:30 p.m.
Doors open 30 minutes prior to each performance.
Co-directed by CST managing director J.P. Gulla and Second Home Learning Center assistant director Leeanne Shepherd, the production features Payton Kite and Daniel Castaneda alternating in the title role of Willie Wonka, with Maddox Abreu as Charlie Bucket and Javy Garcia as Grandpa Joe.
Other cast members include: Nashlaa Abreu, Tina Abreu, Jenna Amer, Samuel Aponte, Ashley Becker, Gage Becker, Simon Blosser, Penny Brett, Hayden Brown, Victor Caskill, Carmen Ferguson, Kimberly Ferguson, Hazel Goldberg, Melody Howdyshell, Daya Minore Jacobson, Keagan King, Bryson Knight, Rachel Loker, Eliza Long, Rachel (Venus) MacDaniel, Julia Martinez, Eriangelic (Angie) Feliz Paulino, Erianny Mariana Paulino, Azalaya Santiago and Azayian Walker.
Advance adult tickets are $15 ($17 at door); advance senior tickets are $13 ($15 at door) and advance student tickets are $10 ($12 at door).
Tickets are available at courtsquaretheater.org or by calling (540) 433-9189.
Roald Dahl's "Willy Wonka JR" is presented through special arrangement with Music Theatre International.
CST announced the rollout of its new educational program, ACT ONE, last fall. The program is designed to foster a love for and understanding of theater through instruction in the various aspects involved in bringing a production from script to stage. ACT ONE also encompasses CST's summer theater camps and plans to stage a production of "Steel Magnolias" in the fall.
Located at 41-F Court Square in downtown Harrisonburg, Court Square Theater is operated by Arts Council of the Valley.