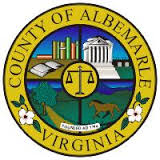 As a result of two new important changes to Albemarle County's Emergency Medical Service (EMS) billing program, Albemarle County Fire Rescue and Western Albemarle Rescue Squad will be holding a community information session on August 25, 2014 at the Crozet Library meeting room from 6:30 – 8:00pm.
The County initiated a Residents Program on August 1, 2014, which eliminated billing of residents and will only bill their insurance companies and non-County residents for ambulance transport. Beginning on September 1, 2014, the Western Albemarle Volunteer Rescue Squad and the Earlysville Volunteer Fire Company will begin participating in the EMS Cost Recovery program, joining ambulance squads in Hollymead, Monticello, Scottsville, Pantops, RT29N and Ivy, which already have this program in place.
The EMS Cost Recovery program is an effort to recover the costs of emergency medical services associated with transporting a patient to the hospital by ambulance.  Medicaid, Medicare, and most other private insurance policies allow for payment for this service. This cost recovery program has been implemented successfully by more than 40 localities and 50 volunteer rescue squads in Virginia to recover funds to support the increasing costs of providing EMS services to a growing population.
Join Albemarle County Fire Rescue and Western Albemarle Rescue Squad at the August 25 community information session to learn more about the program. Visit www.albemarle.org/emscostrecovery or call 434-296-5833 for more information.