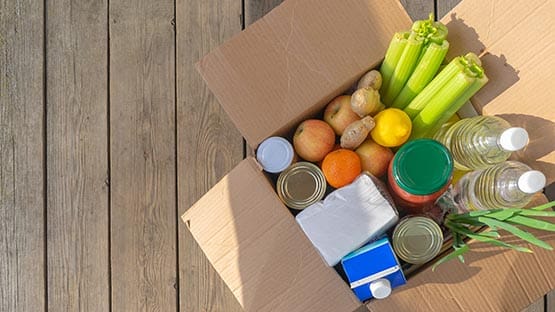 Three Virginia projects will receive $127,500 in competitive-award funding for new community infrastructure development projects that support local food production and sustainable agriculture.
Funding is provided by Gov. Glenn Youngkin's Agriculture and Forestry Industries Development (AFID) Fund Infrastructure Grant program.
"This round of grant awards helps to strengthen the local agricultural infrastructure in these communities by improving the connection between producers and consumers," Youngkin said. "This funding will enhance and expand opportunities for both farmers and consumers, and we are helping support food access and family health throughout the Commonwealth."
The Virginia General Assembly created the grant program in 2021 to support locally identified investments that aid small-scale farmers and food producers in growing their operations. This round of grant awards will support the construction of a new farmers market in Craig County, the expansion of an existing farmers market in Henrico County and the improvement of an on-farm market in the city of Virginia Beach.
Craig County is receiving $50,000 to support the construction of a farmers market with public restrooms in the town of New Castle. A rural area with a population of 5,200, Craig County and the town of New Castle have only one small grocery store. Residents must travel a minimum of 20 miles to access the nearest farmers market.
Henrico County is receiving $50,000 to support expansion of the Dorey Park Farmers Market which will provide expanded shelter for consumers, an educational programming space and a separate office and storage area for the market managers. The market, established in 2018 around an existing, small shelter, has grown to more than 40 vendors.
The city of Virginia Beach is receiving $27,500 to support installation of a new 10X20-foot freezer and additional irrigation equipment for orchards and vineyards on Cullipher Farm. A multi-generational family-owned business, the farm produces a variety of traditional vegetable and fruit crops for sale in its on-farm market as well as canned goods, baked goods, ice cream and beef. In addition to a robust "you-pick" operation and on-farm experiences, the business grows and processes various types of fruits for juice and has recently expanded into beef cattle. The installation of a new freezer will enable the company to be more efficient in its juice pressing with larger production runs and storage of more frozen products on-site. The freezer will also enable the company to be more efficient in its beef processing, with larger production runs and less trips to the processor which is located 100 miles away.
"As a farmer myself, I understand the challenges many farming families face trying to get their goods in the hands of consumers and this funding helps bridge the gap," Secretary of Agriculture and Forestry Matt Lohr said. "In addition to improving revenue opportunities for local producers, these grants aid in reducing food insecurity by increasing access to fresh local foods in several communities."
The AFID Infrastructure Grant program is administered by Virginia Department of Agriculture and Consumer Services in partnership with local governments. Applications for the next round of grant funding will be accepted in the spring of 2024.