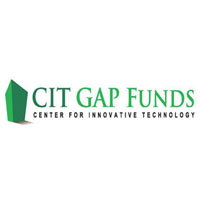 The Center for Innovative Technology  announced this week that its CIT GAP Funds closed an investment in Blue Triangle Technologies Inc., a Richmond-based company that provides a data analytics platform that helps online retailers optimize web pages to achieve maximum performance, close transactions and increase revenue.
BTT offers a SaaS-based predictive analytics platform that combines application monitoring, business intelligence and web analytics. It allows online retailers to identify existing revenue "leakage" on their web sites and to understand how to optimize web pages to maximize revenue. BTT does this by unobtrusively gathering data from visitors, analyzing page speeds and cart abandonment rates, which help produce recommendations for each web page. This enables customers to prioritize resources to remediate issues on their sites, ultimately optimizing the ROI of web site re-engineering, network infrastructure spend, and marketing efforts.
Blue Triangle Technologies, Inc. CEO Donald E. Foss said, "Most online retailers have between 10-15% in revenue leakage that they are failing to capture; leakage that equates to significant unrealized revenue that merchants can otherwise be earning. Our platform allows these retailers to identify the location of the leakage to ultimately increase revenues. The investment from CIT GAP Funds allows us to continue our proof of concept trials and provide us with the ability to expand our marketing and engineering efforts."
CIT President and CEO Pete Jobse said, "Blue Triangle Technologies' experienced management team has developed an impressive analytics platform that can provide immense value to online and mobile retailers looking for ways to improve performance. BTT epitomizes what we look for in a company when making CIT GAP Funds investments."
CIT GAP Funds is a family of seed- and early-stage investment funds placing near-equity and equity investments in Virginia-based high-growth technology, life science and clean technology companies.
vice president of CIT Entrepreneur and Managing Director of the CIT GAP Funds Tom Weithman said, "Donald Foss and the BTT team are able to use their business and technical expertise to produce tools that helps organizations improve their online performance. BTT is an outstanding example of the emerging technology companies that we have in the Commonwealth."
Since its 2005 launch, CIT GAP Funds has invested in over 110 companies across the Commonwealth of Virginia, deploying more than $15 million of public funds and attracting over $230 million more in private funding.