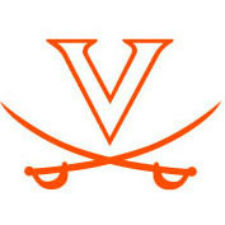 #5 UVa.'s 13-game winning streak ended Sunday in overtime in a raucous environment at Comcast Center in College Park. What can we learn from the defeat, and how can Virginia move forward from the loss?
Games in next week's ACC Tournament and the NCAA Tournament that begins in two weeks will be just as difficult. Assuming top seed Virginia can get past its first-round opponent in Greensboro next week, it's likely staring at a matchup against #4 seed North Carolina on Saturday in the semifinals in what will essentially be a home game for the Tar Heels.
The Cavs' two ACC losses in 2014 were on the road, a 69-65 loss at Duke in Januiary and the 75-69 OT loss at Maryland today. That still means Virginia finished 7-2 on the road in the ACC, with wins at NCAA bubble teams Florida State, Pitt and Clemson among those Ws. Everything from here on out will be as difficult as it was on Sunday in College Park, so the exposure to a litany of tough situations down the stretch and in overtime could be a boost.
Another good thing: no more winning streak pressure. Virginia came into the game at Maryland on Sunday on a 13-game winning streak. Add one more to that on the way to Greensboro, and the pressure only intensifies for Tony Bennett's team. Now there's a different sort of pressure to deal with between now and Friday – getting back on track after allowing Maryland to shoot 47.9 percent from the floor for the game while Virginia limped to 29 percent from the field in the second half.
Losses aren't always bad things, as long as they don't happen in a certain tournament in March that is used to determine a national champ. Those have finality; Sunday's loss is part of a journey toward something bigger.