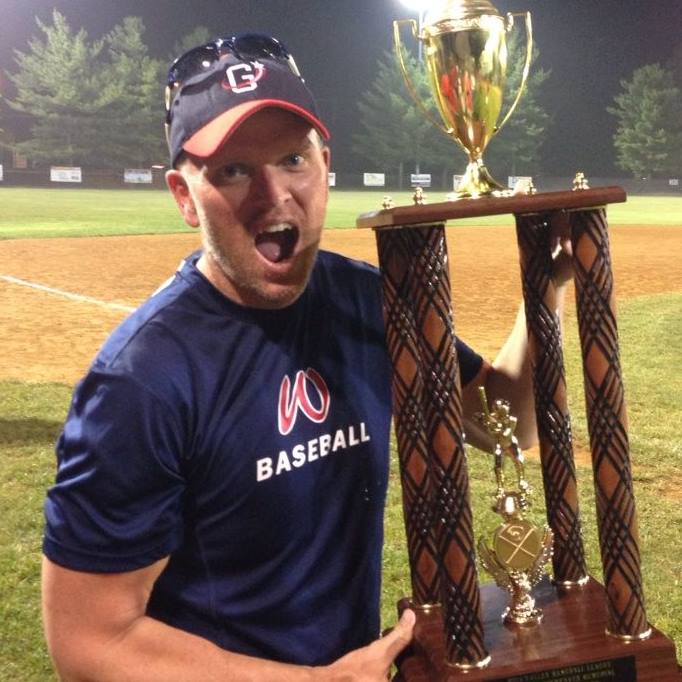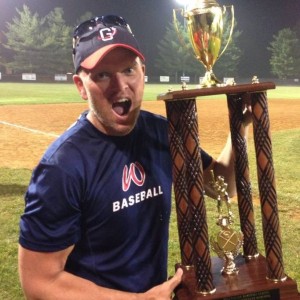 For five years, dating back to my first game broadcasting Waynesboro Generals baseball, I literally dreamed of the moment.
And here's the 1-0 pitch. Line drive, left field, BASE HIT! GENERALS WIN!
Or something to that effect. I'm no Joe Buck, Al Michaels, Vin Scully, to say the least. I have done local radio and TV for 10 years, which is nice, but I'm still small, small fry.
My passion above all else in the broadcast realm is baseball, and as a baseball guy, my one overriding wish was just to be able to do the play-by-play on a championship game.
That opportunity came my way this week, when I had the chance to call the deciding Game 3 of the Valley League Jim Lineweaver Cup pitting the Waynesboro Generals and Charles Town Cannons.
There were nerves involved. I worked the better part of a regular day at the office on a website-design project, but cut out early to get a two-mile run in. The entire time, I'm thinking, What am I going to say if I get the chance to call a walkoff win by Waynesboro?
As a student of the games, broadcast and baseball, I'm familiar with the canon: "The Giants win the pennant," "I can't believe what I just saw," and the rest.
Running around the neighborhood, I was drawing a blank. What would be my words of wisdom?
Fast forward to game night, and it doesn't look at the outset like I'm going to be doing anything but delivering a eulogy to the Generals fans tuning in. Charles Town scored four in the first and then added one more in the second, forcing Waynesboro coach D.J. King to lift his starting pitcher with a couple of runners on and still no outs in the top of the second, the Generals down 5-0.
My broadcast partner, Tyler Hoffman, the general manager of the Generals, and I discussed how there was a lot of baseball still to be played, and similar such clichés, but we were mainly saying that to make ourselves believe it, and it wasn't working.
Turns out, though, that we were right, and in fact, the game was tied at 6-6 by the bottom of the fourth, and it stayed that way for what seemed like forever. The Cannons threatened in the eighth and ninth, but it was still knotted at 6 in the bottom of the ninth.
The leadoff hitter in the ninth for Waynesboro, Kyle Pitts, reached on an error, and the wheels were set in motion. Pitts was lifted for a pinch-runner, Dan Neff, who reached second on a sacrifice and third on an infield groundout, bringing up Mike Marcinko with two down and a runner at third.
In what seemed to be a flash, Marcinko lined the 1-0 pitch down the left-field line for a long single that scored Neff, setting off a wild celebration that went into the night.
All I could think as the dust was settling was, What did I say?
I honestly couldn't remember. I still had the postgame wrap to take care of, and that went on for close to an hour. Then it was back home to email the webcast partner of the VBL to inquire as to when the MP3 might be up for me to download and get a listen to.
Late afternoon Thursday, it was up.
I listened; and didn't do too bad.
The 1-0 pitch. Line drive, left field, BASE HIT! GENERALS WIN! THE GENERALS HAVE WON THE VALLEY LEAGUE CHAMPIONSHIP! WAYNESBORO, BACK-TO-BACK CHAMPION IN THE VALLEY LEAGUE!
Like I said, I'm no big-time announcer, but I did a fair job. And now I can say I've done it. I've called a walkoff in a championship game.
Cross that off the bucket list. And this among my dreams was the tough one to accomplish. Anybody can get on a plane and fly to Paris. You don't just arrange a championship-game walkoff, you know?