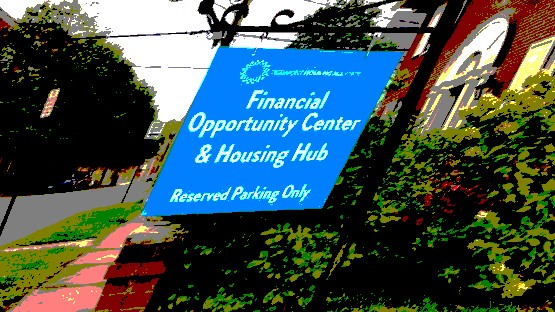 The Senate Appropriations Committee included $650,000 for the Piedmont Housing Alliance to build a permanent location for the Charlottesville Financial Opportunity Center + Housing Hub in the draft funding bills that passed out of the committee this week.
Sens. Mark Warner and Tim Kaine included the money for the project among their funding priorities for the 2024-2025 budget year.
The Charlottesville Financial Opportunity Center + Housing Hub gives area residents a resource to get financial coaching and support, find help navigating housing options and resources, or get 1-on-1 assistance to prevent evictions.
"We cannot expect Virginians to have financial security without reliable housing," the senators said in a joint statement. "We are proud to have secured funding in this draft bill for the Piedmont Housing Alliance to build a permanent location for their center that provides both housing services and financial coaching to help Virginians in the Charlottesville area achieve financial and housing stability. As this budget legislation makes its way through Congress, we will do all that we can to ensure these resources make it across the finish line."
Other local projects included in the 2024-2025 draft funding bills
$1 million for the Harrisonburg Rockingham Child Day Care Center to expand capacity for affordable child care in the community.
$1 million for James Madison University to support a partnership with public schools, medical institutions, and African American communities to address disparities in representation in health professions and in the health outcomes experienced in African American communities.
$812,000 for the Blue Grass Resource Center to restore an 18-room historic inn on the National Register of Historic Places that was built in 1904 in Highland County.
$575,000 for the Millennium Group to open a child care center and support the Community Health Workers Training Program in Nelson County.
$367,000 for the University of Virginia to purchase a mobile van for health care services and capital equipment for the van in order to provide care in underserved communities in Charlottesville.
$300,000 for the Northeast Neighborhood Association for the interior renovation of the Dallard-Newman House, a listing in the National Register of Historic Places in Harrisonburg. The funding will be used for the installation of new insulation, HVAC units, and ADA measures for the house to be open to the public in 2024-2025 as Harrisonburg and Rockingham County's first museum to African American history.
$72,000 for the Shenandoah Valley Black Heritage Project to recover African American history and create a database of historic sites and burial grounds in the Shenandoah Valley. The data collected will be used to create 14 driving history tours accompanied with video and audio interviews from Valley residents, which will be freely available online.