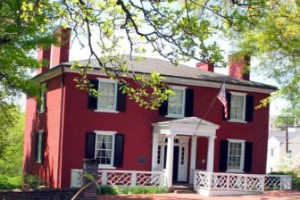 The Woodrow Wilson Presidential Library in Staunton will be hosting a magical event on Sunday, July 31, from noon to 4 p.m. at the downtown presidential library.
The library said the second annual 'Houdini and Potter: The Magic of the Harrys' event will celebrate the birthday of a special boy wizard and those attending will learn about a magician who visited The White House.
The Dragon Preservation Society will teach participants about how dragons play a role in magical worlds. You may also design your own want and learn deuling techniques with the American Shakespeare Center. The event will also cover President Woodrow Wilson's love of Harry Houdini, his superstitions, and more.
"Programs such as this are designed to instill people of all ages with knowledge and appreciation for history through various fun and educational community events," said Emily Kilgore, director of education and engagement for the WWPL.
Tickets are $10 per person and available online at woodrowwilson.org.