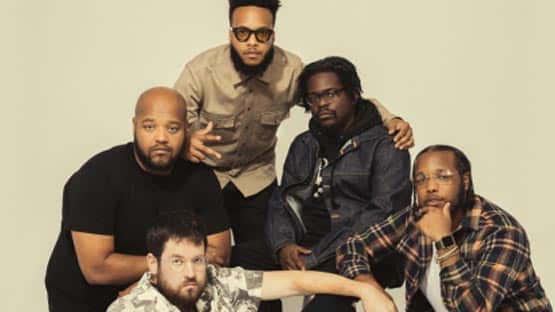 A fusion of jazz and hip-hop comes to the Wilson Hall stage at James Madison University as Butcher Brown joins JMU's Jazz Ensemble for one night.
The Richmond-based group will perform on Sept. 22 at 8 p.m. This performance contains adult language.
Since 2013, Butcher Brown has been at the forefront of the music scene. Their unique sound draws inspiration from funk, soul, and rock, resulting in a Southern-leaning, occasionally psychedelic fusion that feels both fresh and familiar.
The band's latest album has taken a bold step by deconstructing big band jazz and reshaping it into their more eclectic image, cementing their reputation as trailblazers in the world of music.
Notably, Butcher Brown's music has even graced the airwaves of NFL's Monday Night Football, recreating the instrumentals and adding background vocals in Little Richards Rip It Up.
Butcher Brown will be backed up by the JMU Jazz Ensemble, the premier jazz group in the School of Music at JMU, under the direction of Chuck Dotas, professor director of Jazz Studies.
"I heard Butcher Brown do this show in Charlottesville last year and knew right away I wanted to bring them to JMU," said Dotas. "This is not a jazz concert with a little bit of rap thrown in. It's a rap group that has injected elements of jazz into their music, and it sounds great."
Tickets for Butcher Brown may be purchased online at jmuforbescenter.com, in person at the Forbes Center Box Office or by calling (540) 568-7000.
Free parking is available for this event in the Warsaw Parking Deck located at 157 Warsaw Ave. in Harrisonburg.