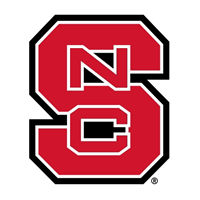 NC State has 21 wins, 11 in the ACC, and its signature win is also its most recent, a 66-63 victory over Syracuse in the ACC Tournament quarterfinals. Did the Pack play their way into the NCAA Tournament with the win over the Orange?
Not yet. And in fact, State may have to win out to get an invite to the Big Dance.
Coming into Friday, NC State was just 59th in the RPI. With the win over Syracuse, the Wolfpack is now 1-6 against the RPI top 25 and 3-8 against the top 50, not exactly numbers that stand out when you're doing a blind comparison of tournament resumes.
Unlike Florida State, another ACC bubble team that lost in the ACC Tournament quarterfinals on Friday to top seed Virginia, though, NC State still has a chance to enhance its resume before Selection Sunday.
"We're not the same team now that we were in November and December," State coach Mark Gottfried said after the Syracuse win. "When you're playing and, you know, you lose 80 percent of all of your scoring from a year ago, it's going to take awhile to figure yourselves out. I look around the country and figure out how many teams can go win at Pittsburgh like we did.
"We watched them today, and they're pretty good. And at Tennessee and all of the things we've done. We have a great league. It's a great league. And I hope that these young guys have a chance," Gottfried said.
If nothing else can be said, State passes the look test. ACC Player of the Year TJ Warren had a standout game against Syracuse, scoring a game-high 28 points and holding Orange star CJ Fair to nine points on 3-of-16 shooting.
The NCAA Tournament Selection Committee is supposed to give value to teams that have proven that they can actually win games in a championship environment. Beating a Syracuse team that despite losing five of its last seven games will probably still get a #3 seed in the NCAA Tournament has to prove something.
But again, if you're State, you can only count on one thing.
"We came to Greensboro thinking about one thing, and that's to play on Sunday," Gottfried said. "That's our goal, was to play on Sunday and win on Sunday. And, you know, today was just the next step. So our eyes were there more than anything. I hope that we have the greatest chance to play in the greatest show on earth."