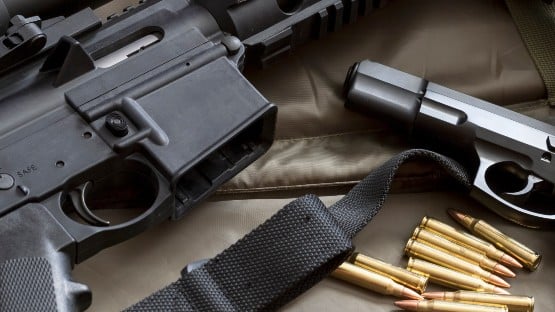 A Bristol man pled guilty earlier this week in U.S. District Court.
Zachary Stout, 26, possessed approximately 100 firearms while conspiring to distribute methamphetamine. He pled guilty to one count of conspiracy to possess with intent to distribute five grams or more of meth, one count of possession with intent to distribute five grams or more of meth, and one count of possession of a firearm in furtherance of a drug trafficking crime.
Stout faces a sentence of at least 10 years in prison.
On April 19, 2022 according to court documents, police executed a search warrant at the residence of Robert Hockett in Bristol, and recovered more than 1,600 grams of nearly pure meth, 135 grams of heroin, 40 pills of fentanyl, $28,000 in cash, firearms, ammunition and two cell phones.
Investigators learned that Hockett was supplied meth from Stout and Tyshawn Blackwell.
Police executed a search warrant on July 27, 2023 at Stout's Bristol residence and recovered approximately 30 grams of meth, digital scales, four cell phones and approximately 100 firearms, many of which were loaded. High-capacity magazines and ammunition were also seized at the residence.
The Bureau of Alcohol, Tobacco, Firearms and Explosives; the Drug Enforcement Administration; and the Bristol, Virginia Police Department handled the investigation.