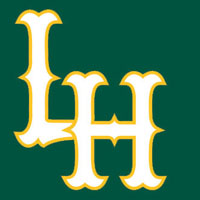 Bobby Magallanes will serve as the 2015 Lynchburg Hillcats hitting coach, as confirmed by the Cleveland Indians.
Magallanes returns to the Carolina League after playing on the circuit in 1991 and 1992, though the league has changed since then. Magallanes was a member of the Peninsula Pilots in Hampton, Va., which was affiliated with the Seattle Mariners and won the Carolina League title in 1992.
Magallanes began his coaching career in 2002 when he was named the hitting coach for the Arizona League affiliate of the Angels. He won the 2003 Angels Minor League Employee of the Year Award. The Angels promoted Magallanes after 2 seasons, making him the manager of their Low-A affiliate, the Cedar Rapids Kernels in 2004. In three seasons with Cedar Rapids, he compiled a 205-213 record, including a 75-64 campaign in his first year. The Angels called up Magallanes once again in 2007, promoting him to the Double-A Arkansas Travelers.
Magallanes spent 4 seasons with the Travelers, leading his 2008 team to the Texas League Championship. In total, he managed 560 games in Arkansas and posted a 243-317 mark. Magallanes then moved to the White Sox organization and managed two seasons in Double-A Birmingham in 2011 and 2012. For his managerial career, Magallanes has a record of 582-675 with three teams from 2004 to 2012. During that span, Magallanes coached Major Leaguers Howie Kendrick (.367/ 10 HR/ 49 RBI for Cedar Rapids in 2004) and Mark Trumbo (.291 /15 HR/ 88 RBI for Arkansas in 2009) among others who made it to the big leagues.
A native of Los Angeles, Calif., Magallanes enjoyed a 12-year playing career in the minors, including six in the Mexican League. In addition to his 1992 Carolina League crown, Magallanes won the Texas League title in 1996 with Jackson and a Mexican League title in 2000 with the Mexico City Tigres.
His brother, Ever, was the manager of the AZL Angels in 2006 and replaced Bobby as manager of the Cedar Rapids Kernels in 2007. He moved to the Rancho Cucamonga Quakes in 2008. Ever coached for Mexico in the 2009 World Baseball Classic and 2013 World Baseball Classic, then managed them in the 2014 Central American and Caribbean Games.
Lynchburg's home opener is slated for Thursday, April 16 when the Hillcats take on the Potomac Nationals at 6:30 p.m.Season tickets and book tickets are on sale now and can be purchased by calling 434-528-1144. Fans can also purchase tickets by stopping by the Front Office Monday-Friday 9 a.m. to 5 p.m. All 140 Hillcats games this season will be broadcast on ESPN Radio 93.3 FM and 1320 AM in addition to an online stream that can be found at www.lynchburg-hillcats.com.