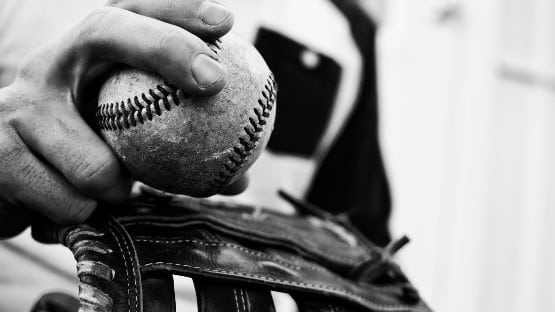 #14 Virginia Tech 4, Bryant 1
Drue Hackenberg struck out a career-high 10 batters on Saturday afternoon, as #14 Virginia Tech evened its weekend series with Bryant with a 4-1 win at English Field at Atlantic Union Bank Park.
Hackenberg surrendered just an unearned run during his seven innings on the mound, holding the Bulldogs to four hits – all singles – while etching his first winning decision of the 2023 season.
Tech's ace was gifted four runs by the Hokies' offense while shutting out the visitors through five innings, twice facing and denying the potential game-tying batters during the sixth and seventh innings.
Virginia Tech (4-2) scored all the runners it needed to back Hackenberg in victory during the bottom of the third inning. On consecutive pitches dealt by Bryant starter Ken Turner, juniors Gehrig Ebel and Eddie Eisert hammered solo home runs for the Hokies – Ebel pulling his deep to left field while Eisert lined his clear of the centerfield wall.
VMI 11, Holy Cross 10
Juniors Zac Morris and Cole Garrett each had four hits as VMI defeated Holy Cross, 11-10, in the third game of a four-game series at Gray-Minor Stadium.
The Keydets (4-3) won both ends of a doubleheader Friday.
Morris scored three runs with two stolen bases and was only a home run shy of the cycle.
A third-run first frame and a three-run third inning gave VMI a 6-3 lead. Brett Cook hit a two-run home run in the first while Justin Starke blasted a two-run homer in the third.
A five-run Crusader fourth inning put the visitors ahead 8-6, but four more VMI runs in the bottom of the fourth made it a 10-8 game. Morris tripled and Cook nailed a two-run double in the inning.
Trey Morgan sent the Crusaders down in order in the ninth to earn his first save of the year.
Winthrop 5, Liberty 3
Winthrop scored three runs in the seventh inning to slip past Liberty, 5-3, Saturday afternoon at Winthrop Ballpark.
With Liberty up 3-2, the host Eagles took the lead on a two-out triple by Ricky Teel and then added an insurance run on a Liberty throwing error for the final score of 5-3.
Flames rightfielder Camden Troyer had two hits in the game.
With the win, the Eagles even the three-game series at 1-1. Liberty drops to 2-4 on the year. Winthrop moves to 4-2.