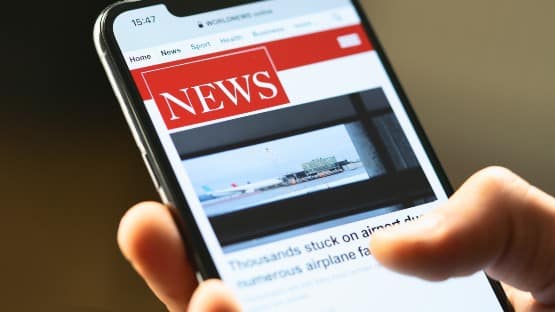 Ever wonder how many people actually read Augusta Free Press?
Already this year, we've had more than 1 million page views.
That's this year, as in, since Jan. 1.
Jan. 1, 2023, just to be clear.
And yeah, that's a lot of traffic for a local news website that the local Republican chair told his couple of dozen listeners last month had "jumped the shark," right?
Oh, yeah, we listen, we read, we keep up.
The million page views we've had since Jan. 1 are a reflection of the hard work of the growing team here at #TeamAFP.
Last year, we were able to bring on Rebecca Barnabi, a local news business veteran who had most recently had a byline at the News Virginian, and Rebecca has taken the responsibility of covering local government in Waynesboro, Staunton and Augusta County and run with it.
We were also able last year to transition Crystal Graham, an award-winning journalist at two previous stops, from running our business office to going back to the news side full-time.
Crystal has been making waves of late with her in-depth reporting on the local homeless population, deepening the knowledge not just for us here at AFP, but for the entire Waynesboro-Staunton-Augusta community, on what the challenges are in that arena.
And, yes, it was us who uncovered Waynesboro Vice Mayor Jim Wood's hateful slur of Transportation Secretary Pete Buttigieg, and dug into Wood's past to make clear that the anti-LGBTQ speech found on his Facebook talk show was not a one-off, and that Wood sided with the Jan. 6 U.S. Capitol rioters, and even said he wished he could have been there with them.
And, no, for the record, it was no fun having to listen to endless hours of Wood's diatribes to get to know what we know now.
This is the kind of thing that we've been doing here in our hometowns since 2002.
The work that we've done on a daily basis for two decades and counting is about trying to do our part to make our little corner of the world a better place to live, to work, to raise children, to spend your retirement years.
It's OK that there are critics out there who aren't on board, who want government to be able to operate behind closed doors, who think using slurs is "telling it like it is," who think they can bully people into silence.
I'll note here, with a wink, wink, nod, nod, that we haven't deleted our webpage or any of our podcasts or Facebook videos, but then, people only do that kind of thing when they have something to hide.
To those critics, I'll share a message that I shared with another critic, a guy who was the editor of the News Virginian back around the time we got started, and seemed to think it was OK to use the ink that his company was buying for him to try to get us to shut up.
We were here before you'd ever heard of Waynesboro, and we'll still be here when you're long gone.
That former NV editor, by the way, yeah, he's long gone. And we've had a million page views since Jan. 1, and things are only going to get better from here.