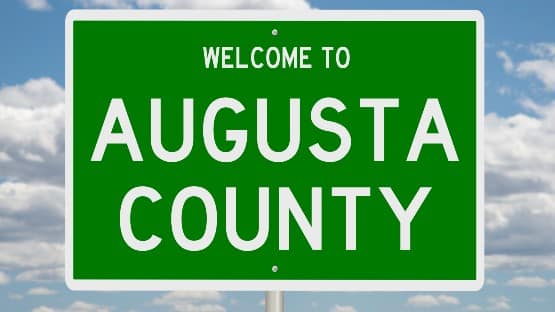 The Augusta County Board of Supervisors voted last week to censure Wayne District Supervisor Scott Seaton, after recruiting an 84-year-old businessman to run against him in this fall's elections.
"They convinced me they needed somebody," John Higgs, the owner of Barren Ridge Vineyards, told News Virginian reporter Bob Stuart, for a story published online on Tuesday.
I mean, there you have it. Higgs' late entry into the race came after a meeting with two members of the Board of Supervisors, one of whom was confirmed by Stuart to have been Butch Wells, who represents the Beverley Manor District.
Wells, last week, was among the six members of the seven-member board who voted to censure Seaton last week, citing Seaton's admission that he has been recording the board's closed sessions, though Seaton said there were ulterior motives to that reasoning.
Word has since gotten out in county politics circles that the board expected Seaton, when confronted with the plans of the six to censure him, would resign his seat, which would have made him the second board member to step down this year.
South River Supervisor Steven Morelli resigned his seat back in March, for reasons that have not been publicly disclosed.
Something is clearly going on behind the scenes in Augusta County politics, with the Board of Supervisors pushing one member out, expecting another to follow him, and recruiting a candidate as a challenger to the one who didn't slink away to hedge its bets.
"I have nothing against him personally. He seems to be a fine fellow," Higgs told Stuart, referring to Seaton. "I have problems with him becoming an adversary of the board."
Seaton is clearly that. The issue he has been pressing of late has been fees assessed by the county animal shelter, which Seaton said has been done illegally, dating back decades, without language in the county code to support the practice.
Seaton has challenged County Administrator Tim Fitzgerald and the county staff to address the discrepancy, with fellow Board of Supervisors members taking the side of the staff on the matter, brushing off the concerns raised by Seaton, who claims that the illegally assessed fees total in the range of $1 million.
As for the political challenge from Higgs, well …
"I think people generally trust their physician more than their winemaker to get the message out," Seaton coldly told Stuart, adding that Higgs would be "a yes man, and I don't think constituents in the district want a yes man."
Which may be true of the voters, but it's clear what the rest of the Board of Supervisors wants.