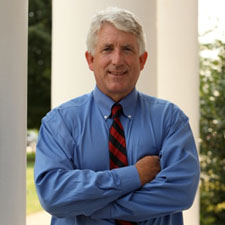 Attorney General Mark Herring today joined a bipartisan group of attorneys general asking nine major oil companies to collaborate with their franchisees to help eliminate synthetic drugs from gas station and convenience stores operating under their brand names.
Gas stations and convenience stores have been a frequent source of dangerous synthetic drugs, such as K2 or Spice, as abuse has increased dramatically across the nation. In Virginia, data suggests a 62% percent increase in synthetic marijuana alone between 2011 and 2012.
As a state senator, Attorney General Herring carried Virginia's first bill to crack down on dangerous synthetic drugs, and has continued to work on the issue as Attorney General. In 2014, he worked with the General Assembly to pass a bill to give prosecutors and law enforcement officials more tools to keep dangerous synthetic drugs off the streets and away from young people. The law updated definitions based on the latest chemistry, made selling or distributing these substances a class 5 rather than class 6 felony, and established a faster process for the Board of Pharmacy to add designer drugs to the controlled substances schedule so that they can respond more quickly to emerging threats.
"It's no secret that the use of dangerous synthetic drugs can be a serious threat to the safety and well-being of Virginia's young people," said Attorney General Herring. "We must to do more to keep these dangerous chemicals out of the hands of children and teenagers, and enlisting the help of the private sector in these efforts is a critical step in the right direction. I've been committed to fighting these drugs since my time as a state senator, and I will continue working with my colleagues in law enforcement and the General Assembly, as well as our private sector partners to fight this sophisticated drug operation that targets Virginia's children and teenagers."
In a letter signed by 43 state and territorial attorneys general, Attorney General Herring expressed concern over the problem of gas stations and convenience stores operating under brand names of reputable oil companies and selling illegal and extremely dangerous synthetic drugs. Many of these well-known retail locations give the appearance of safety and legitimacy to dangerous synthetic products. Enforcing stronger policies against the sale of synthetic drugs in retail locations can protect the brand reputations of these oil companies while also protecting our youth.
The attorneys general's request the following actions be considered by these oil companies to address this growing problem:
Prohibit franchisees from selling any synthetic drugs.
Ensure this prohibition is understood by store franchisees and their employees by communicating directly with each of them.
Establish a point of contact in corporate offices for franchisees, should they have any questions about synthetic drugs.
Revoke franchisee/franchisor relationship with any gas station or convenience store that sells any kind of synthetic drugs.
Report to local law enforcement authorities if any franchisee is selling synthetic drugs.
The following oil companies addressed in this letter are: British Petroleum, Chevron Corporation, Citgo Petroleum Corporation, Exxon Mobil Corporation, Marathon Petroleum Corporation, Phillips 66, Shell Oil Company, Sunoco, and Valero Energy Corporation.
The state and territorial attorneys general offices that signed today's letter are: Alabama, Arizona, Colorado, Connecticut, Delaware, District of Columbia, Florida, Georgia, Hawaii, Idaho, Illinois, Indiana, Iowa, Kansas, Kentucky, Louisiana, Maine, Maryland, Massachusetts, Michigan, Minnesota, Mississippi, Missouri, Montana, Nebraska, Nevada, New Hampshire, New Mexico, North Carolina, North Dakota, Northern Mariana Islands, Oregon, Pennsylvania, Puerto Rico, Rhode Island, South Carolina, South Dakota, Utah, Vermont, Virginia, Washington, West Virginia, and Wisconsin.