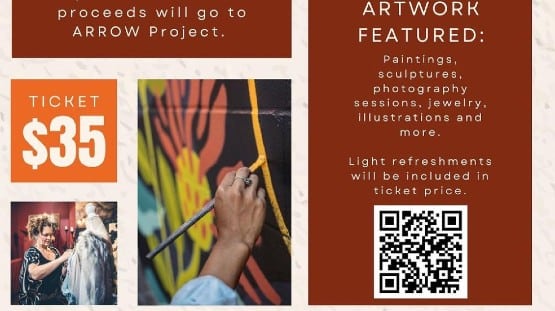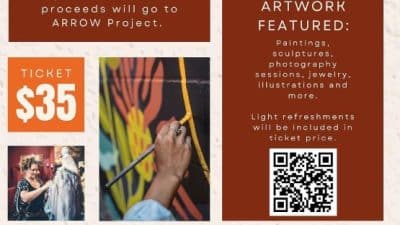 ARROW Project's first official fundraiser will be held Friday, Sept. 29, at Silver Line Theatre.
ARROW Project's Art Auction Fundraiser from 5:30 to 7:30 p.m. will raise funds to directly impact the nonprofit organization's ability to provide mental health services to clients in Staunton, Augusta County and Waynesboro, and surrounding areas.
The auction will include works in various forms of medium by local artists who donated their time and talent for ARROW's cause. Mediums include paintings, sculptures and photography.
Tickets are $35 per person and available online. Light refreshments will be served.