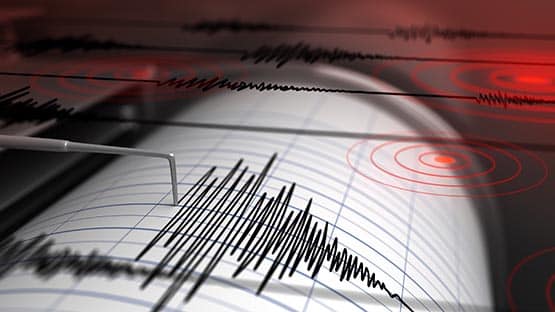 Virginia has experienced yet another earthquake tonight at 5:04 p.m. – the third report by the U.S. Geological Survey website in eight days.
This earthquake was felt by residents of Stuarts Draft and Fishersville in Augusta County. While reports are that it wasn't as loud as previous quakes, it was much deeper. According to the USGS, this one was 8.5 km deep.
The first earthquake occurred Oct. 15 at 6:19 p.m. and registered as a 2.2 magnitude quake. The second was at 4:10 a.m. on Oct. 22 in the same general area. It measured 2.4 magnitude and had a depth of 3.5 km.
Small earthquakes are uncommon in Virginia as a whole. However, there have been roughly 100 earthquakes in the last 23 years throughout the state, according to the USGS. Most register under 3.0 magnitude.
Mineral, Va., has been the site of higher magnitude quakes with one registering 4.5 and one registering 5.8 in 2011.
In the last 10 years, smaller earthquakes have also been registered in Louisa, Deerfield, Forest and Verona.
Related stories
USGS: Second earthquake in one week in Virginia; this one stronger than first
Unknown noise solved: USGS reports 2.2 magnitude earthquake in Virginia
Loud noises heard in southern Augusta County Sunday; cause not found