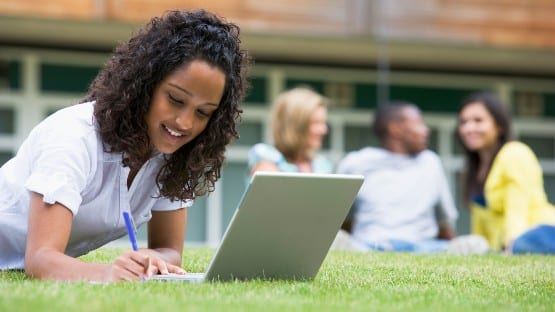 High school females interested in pursuing careers in science, technology, engineering, arts, mathematics and healthcare are invited to enter the 12th annual essay contest by the Virginia Council on Women.
"The STEAM-H essay contest provides an opportunity for young women around the Commonwealth to receive scholarships which invests in their future and helps them to pursue the careers they dream of having. I am proud to be a part of this opportunity," said Secretary of the Commonwealth Kay Coles James.
In 2012, the Virginia Council on Women held the first STEM Essay Contest to award scholarships to high school students who want to pursue a STEM career.
The Council has awarded more than $150,000 in scholarships during the 11 years the contest has been held. The STEM Essay contest has expanded to the STEAM-H contest to encompass more career opportunities for women and assist them in scholarship opportunities.
"The Virginia Council on Women's STEM scholarship can open doors to opportunities for young women interested in a career in science, technology or math to pursue their dreams and further their education," said Secretary of Education Aimee Guidera.
Qualifications
The council will award scholarships to qualifying high school seniors who plan to pursue a STEAM-H career at a community college, four-year college or university, trade or technical school, online and/or through certificated STEAM-H oriented courses.
The contest will award one merit-based and one need-based scholarship in each of five geographic regions across the Commonwealth.
Merit-based scholarships will be awarded based on the quality of the essay submitted.
Need-based scholarships will be awarded based on the quality of the essay submitted and the individual's self-identified financial need.
Award amounts may vary and are determined by the council annually.
The contest is open to Virginia women in their senior year of high school who hold at least a 3.0 GPA for the merit-based awards and a 2.5 GPA for the need-based scholarships.
"Educational development is an inherently collaborative endeavor, and the Virginia Council on Women's commitment to investing in Virginia's students continues to be an invaluable asset to our Commonwealth's education priorities," said Virginia Governor Glenn Youngkin. "The pipeline from education to high paying jobs in Virginia is essential to making the Commonwealth the best place to live, work and raise a family,"
Entries are due by 11:59 p.m. on March 15. Winners will be notified in April 2023.
For more information, visit https://www.women.virginia.gov/