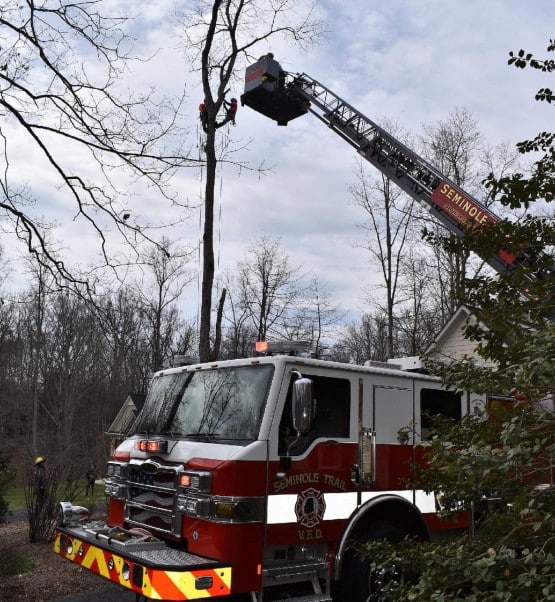 A tree company employee in Albemarle County who suffered a medical emergency was rescued from a dizzying height Wednesday morning.
Units from Albemarle County emergency services responded to the scene at 10:51 p.m. upon the report that the employee had climbed a tree with rigging and tree spikes and then suffered a medical emergency leaving them stuck 40-feet high in the tree.
Members of the ACFR Technical Rescue Team utilized an aerial ladder to reach the patient, who was transferred from the tree to the ladder's bucket and safely lowered to the ground, where he was assessed on-scene by paramedics.