Issues In Aging radio show discussed issues related to healthy aging with Robin Hawks, Joyce Nussbaum, and Sharon Strang.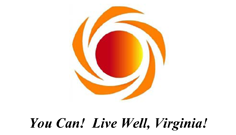 Robin Hawks, Blue Ridge Community College, discussed the Aging in Place program which began this fall. The certificate program is designed to help students better understand the needs of older adults from multiple aspects (communication, financial needs, community resources, etc.). She described most of the students as being "non-traditional" (over 25 years old). Some are retired and looking for a fulfilling way to supplement their retirement income and some are professionals that want to target their services to baby boomers. She shared that one student is employed by a larger local company wanting to better serve their older employees as they transition into retirement.
Blue Ridge Community College is hosting an Aging in Place fair on November 16, 10 am to 2 pm at the Plecker Workforce Center. Over 30 exhibitors will be attending the event. The fair is free and open to the general public, however exhibits are geared to baby boomers and caregivers. Beth Bland, RD HR, and Kathryn Coit, Outreach Specialist, are scheduled to have a VPAS exhibit at the fair.
The Aging in Place interview provided a nice transition into the second half of the show which focused on Chronic Disease Self Management Education (CDSME). Joyce Nussbaum, cdsme Coordinator, and Sharon Strang, JMU Dept. of Nursing, described the program, gave examples of likely workshop candidates, and shared success stories of past participants. Upcoming workshop dates where also announced. Discussion also revolved around the importance of taking a proactive approach to health and managing health problems.
cdsme provides tools to cope with a chronic condition and support to replace unhealthy habits with more healthy lifestyle choices.
Link to podcast: http://www.wsvaonline.com/play_window.php?audioType=Episode&audioId=6576245.
More online at http://valleycdsme.com.