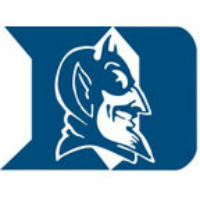 The script for Duke was win, win early, win big, then get ready for Notre Dame. NC State almost flipped the script.
"Congratulations to State for a job well done, and for playing it out, too. They showed up. They showed up. They were in a position to win. We were fortunate, and we won," coach Mike Krzyzewski said after Duke held off the Pack, 92-89, in the second round of the 2016 ACC Tournament.
State, which won a tough first-round game with Wake Forest 24 hours earlier, led by three at the half after shooting 61.9 percent from the field, then rallied to tie the game in the final two minutes after the Blue Devils had opened up a late nine-point lead.
With the game tight to the final buzzer, Krzyzewski wasn't able to get much rest for his thin rotation. Grayson Allen went all 40 minutes, Brandon Ingram went 39, Luke Kennard 35, and Marshall Plumlee 32, with some of the big guy's bench time coming as he was being looked at for a broken nose sustained in the second half.
Thin isn't anything new with this Duke team. As Coach K pointed out, the Blue Devils have had issues with depth dating back to the loss of senior center Amile Jefferson in December.
The lack of depth has manifest itself the most on the defensive end, as was again evident on Wednesday.
"Big thing for us is not getting in foul trouble," Krzyewski said. "They're in great condition. I'm not as worried about them being tired as I am worried about foul trouble. They've grown together."
The depth issues will be a storyline on Thursday when Duke faces Notre Dame, which has yet to play in the tournament after receiving a double-bye as the fourth seed.
"For me, I don't think it will be hard at all," said Ingram, who had 22 points in the win over NC State on Wednesday. "I think coming in here with energy today was a good thing for us. Just leading on to the next game is going to be a fun thing to have. We're going to be very excited coming into here the next game."
"Well, we're a young team. We're playing in the ACC tournament. All of us want to be here," said Allen, who also had 22 points on Wednesday. "I think for us it will be easy to get the energy to get going and play. Throughout the game we have to keep that energy up. That comes from talking to each other and making plays."
There has been talk on the message boards and social media about Duke perhaps not being incentivized to play too deep into the ACC Tournament because of the impact that multiple games this week could have on their showing in the NCAA Tournament that tips off next week.
Krzyzewski isn't conceding that point.
"It's a good question. What we've talked about coming into this week is, Don't pace yourself, play one game at a time, and let's get better. We got better today," Krzyzewski said. "We had to get better because State was so good. We'll do the same thing tomorrow. If it ends up that we run out of gas …
"The one thing we have going for us next week, we know we're in the tournament. We'll be a decent seed. We have spring break next week. That will help. That will help us. But, you know, this tournament deserves you, and the conference deserves you playing your best, and that's what we're trying to do."
– Story by Chris Graham