The No. 23/24 William and Mary football team defeated a top-20 opponent for the third consecutive week, as it earned a 24-10 win at No. 15/21 Delaware on Saturday afternoon.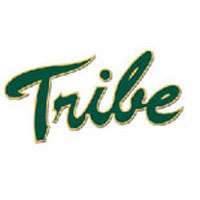 The Tribe's (7-3, 4-2) top-ranked scoring defense was outstanding once again and held the Blue Hens (7-3, 4-2) to a season-low 207 yards and -35 yards rushing. The rushing total marked W&M's fourth-best effort against the run in school history and the fewest in Delaware's history.
Delaware, which had won three straight games and was 5-0 at home this season, entered the contest averaging 34.0 points per game and 444.0 total yards per game. With the impressive effort, W&M has now allowed just one offensive touchdown in the last three games – all of which have come against teams that entered their contest versus the College averaging at least 32.7 points.
W&M's defense also forced three turnovers for the second-consecutive week, limited UD to just 13 first downs and held the Blue Hens to 4-of-17 on third down. Additionally, the College dominated the time of possession, 37:37-22:23.
Sophomore running back Mikal Abdul-Saboor led the Tribe offensively and recorded a career-high 140 yards on 32 carries, while senior quarterback Brent Caprio threw a pair of touchdown passes. Abdul-Saboor's effort marked his fifth 100-yard rushing game this season.
Delaware scored its only touchdown of the afternoon when Travis Hawkins returned the game's opening kickoff 97 yards for a touchdown. It marked the first time a Tribe opponent returned a kickoff for a score since 2004.
Although W&M punted on its first possession, it tied the score shortly thereafter when sophomoreJared Velasquez forced a fumble by UD quarterback Trevor Sasek and senior free safety Jerome Couplin III scooped up the loose ball and returned it 51 yards down the UD sideline for a touchdown. It marked the Tribe's fourth defensive touchdown this season.
Delaware had an opportunity to reclaim the lead late in the first quarter, but Sean Baner's 44-yard field goal attempt missed wide to the right. Although the drive began at W&M's 27-yard line after a short punt, the Tribe's defense stifled the Blue Hens and did not allow a yard en route to forcing the long field goal attempt.
The College took its first lead of the game on the following possession when junior placekickerJohn Carpenter capped off an eight-play, 43-yard drive with a career-long 47-yard field goal with0:28 remaining in the opening quarter.
W&M extended the margin to 17-7 when junior wide receiver Tre McBride made a acrobatic, foot-juggling 3-yard touchdown reception in the back right side of the end zone with just 0:09 remaining in the opening half. McBride made the outstanding catch despite a pass interference call on Delaware. The 14-play, 67-yard drive was highlighted by a pair of runs by Abdul-Saboor, which included a 15-yard run on a 3-and-15 near midfield and a fourth-and-1 conversion at UD's 8-yard line.
The Tribe outgained UD, 157-63, in the opening half and allowed zero total yards in the second quarter. Additionally, W&M held the Blue Hens to -10 rushing yards and controlled the time of possession, 18:53-11:07.
W&M capitalized off another UD turnover early in the third quarter, as Caprio threw a 30-yard touchdown pass to junior wideout Sean Ballard immediately after an interception by sophomore linebacker Luke Rhodes gave the Tribe starting field position in Blue Hens' territory.
A 36-yard field goal by Baner with 0:06 left in the third quarter cut the margin to 24-10 and proved to be the contest's final score.
Delaware drove inside W&M's 10-yard line late in the fourth quarter but turned the ball over on downs. A 13-yard sack by junior defensive end Stephen Sinnott on third-and-goal from the 9-yard line helped halt the drive.
In addition to Sinnott, junior defensive end Mike Reilly and senior cornerback Ryan Smithregistered sacks. Sophomore cornerback DeAndre Houston-Carson also came up big defensively with an interception in the fourth quarter.
The Tribe will look for its fourth consecutive win against a top-20 opponent when it hosts No. 13/11 Towson for Senior Day on Saturday at 1:30 p.m.