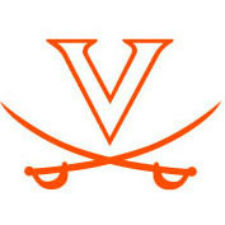 The top-ranked UVa. baseball team faces east carolina Friday through Sunday (Feb. 21-23) in a three-game series at Davenport Field. The 3 p.m. Friday contest now serves as the Cavaliers' 2014 home opener after the original opener against William and Mary was moved because of field conditions. UVa and ecu also will play at 1 p.m. Saturday and Sunday.
Broadcast Information
A live video broadcast will be available Friday through a Cavaliers Live subscription on VirginiaSports.com, while live audio broadcasts are available for the Saturday and Sunday contests. Live statistics (GameTracker) also will be located on VirginiaSports.com. The video, audio and live stats also can be accessed through the Virginia Sports app, which is available through iTunes.
Parking Information
Because of the men's basketball game against Notre Dame, baseball parking on Saturday is limited to the Emmet/Ivy Garage.
Parking is available in the University Hall, McCue and John Paul Jones Arena lots on Friday and Sunday.
Tickets
Reserved bleacher seats: $10 (general public), $6 (UVa faculty/staff – limit two with valid university ID)
General Admission tickets: $8 (adults), $6 (youth -18 and under, seniors – 60 and over, and UVa faculty/staff – limit two with valid university ID)
Groups (20+): $6 each (Reserved bleacher seats), $5 each (General Admission)
Reserved bleacher tickets offer seating in sections A-G. General Admission seating is located in the left and right field bleachers (sections H-R) and on the grassy hillside. Gates open two hours prior to first pitch.
Customers may purchase tickets by visiting VirginiaSports.com, calling (800) 542-UVA1 or by visiting the Virginia Athletics Ticket Office in Bryant Hall during regular business hours, Monday through Friday, 9 a.m.-5 p.m. Tickets also will be sold at the Davenport Field ticket windows beginning two hours prior to each home game.
Virginia Cavaliers (3-1)
Probable Starting Rotation
Fri. – So. LHP Nathan Kirby (1-0, 0.00 ERA)
Sat. – So. RHP Josh Sborz (1-0, 0.00 ERA)
Sun. – So. LHP Brandon Waddell (0-1, 12.46 ERA)
East Carolina Pirates (3-1)
Probable Starting Rotation
Fri. – Jr. RHP Jeff Hoffman (0-0, 4.05 ERA)
Sat. – Jr. LHP Reid Love (0-0, 0.00 ERA)
Sun. – So. RHP David Lucroy (0-1, 18.00 ERA)
Let's Try This Again: Virginia Begins 2014 Home Slate
After playing its first four games on the road, Virginia opens its home schedule Friday against east carolina. The Cavaliers were dominant at home last year, going 35-5, and are 301-62 (.829) at Davenport Field since 2004.
UVa sold a record number of season tickets prior to the start of the 2014 season. Virginia has ranked among the top 20 nationally in attendance each of the last four years.
Cavaliers Offense Comes Alive Since Defeat
UVa has bounced back from a season-opening loss to Kentucky last Friday with three straight wins, outscoring its foes, 36-4. UVa has out-hit its opponents 40-14 in those games.
Pitching Also Rebounds
While Virginia gave up eight runs in the season opener, the pitching staff has bounced back to surrender just four runs in the past three games. The four runs came off a pair of two-run home runs. UVa pitchers have allowed 14 hits and 10 walks while striking out 27 in the last three games. The Cavaliers have given up only five extra-base hits in their three victories.
Friday Matchup Highlights Weekend Series
The Friday game features one of the top early-season matchups in the nation, as east carolina pitcher Jeff Hoffman toes the rubber against the potent UVa offense. The junior right-hander is a preseason All-American and currently is listed as Baseball America's No. 2 prospect for the upcoming MLB Draft.
UVa Thumps William & Mary Wednesday
Virginia trounced William & Mary 17-2 Wednesday evening in Williamsburg, Va. The Cavaliers piled up 19 hits, with six going for extra bases, including home runs from Mike Papi (Jr., Tunkhannock, Pa.), Brandon Downes (Jr., South Plainfield, N.J.) and Joe McCarthy (So., Scranton, Pa.). Papi's long ball was a grand slam, the third of his career.
UVa scored six runs in the second inning and blew the game open with a nine-run sixth inning.
Noting East Carolina
ecu has started 3-1, taking two-of-three games from James Madison last weekend and winning 8-3 against Campbell on Tuesday. All four games were at home.
ecu pitchers own a 2.50 ERA through four games, while the Pirates have scored 20 runs and boast a .309 team batting average.
ecu went 31-26 last year and returns 18 letterwinners from that squad, including Second-Team Louisville Slugger All-American Drew Reynolds and freshman All-American David Lucroy. Reynolds and Lucroy were also All-Conference USA performers in 2013, as were Hoffman and Zach Houchins.
Series History
Virginia holds a 25-18 lead in the all-time series with east carolina and has won seven of the programs' nine meetings since 2010. UVa won both games last year in the season-opening series in Greenville (14-4, 13-9); the final game was cancelled because of snow and ice.
The teams last met at Davenport Field on June 5, 2011, with UVa claiming a 13-1 win over the Pirates in the championship game of the NCAA Charlottesville Regional.
Up Next
The Cavaliers continue their nine-game homestand at 3 p.m. Tuesday (Feb. 25) when they take on VMI. UVa is slated to face Monmouth next weekend (Feb. 28-March 2) in a three-game series.