Men's lacrosse: UVA defeats Marist, 22-6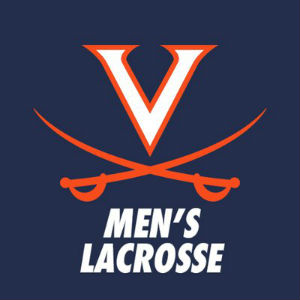 The No. 6 Virginia Cavaliers (11-3) cruised to a non-conference win on Senior Day over the Marist Red Foxes (7-6) Saturday afternoon, 22-6, at Klöckner Stadium.
Thirteen Cavaliers scored at least one point in the game and 10 of UVA's 11 seniors honored before the contest were in position on the field for the opening faceoff, while Ryan Lamb (the 11th) trotted on the field after the opening whistle as part of the starting midfield unit.
After scoring 24 goals on Tuesday against VMI, UVA scored 20+ goals in back-to-back games for the first time since the 2006 season when the Cavaliers did it twice.
Marist won the opening faceoff and took an early 1-0 lead when Jake Weinman scored on an assist from James Lyons 29 seconds into the game. Virginia responded with a 6-1 run to take a solid four-goal lead, 6-2. Matt Moore found Mikey Herring with 5:20 left in the opening quarter to cap the run.
After Marist scored at 3:03 in the first quarter to make it 6-3 on a Chris Schlappich goal, UVA finished its first-half scoring on an 8-1 streak, taking a commanding 14-4 lead with 31 seconds left in the second quarter. The Cavaliers received two goals apiece from Moore and Dox Aitken during the run. Marist interrupted the Virginia spurt with a goal as time expired in the second quarter, sending the game into the intermission with UVA leading 14-5.
Virginia opened the second half on an 8-0 run, punching an explanation point on the last regular season home game of the 2019 season. UVA's riding defense forced 10 failed Marist clears, matching 10 saves by the Red Foxes' goalies.
Comments